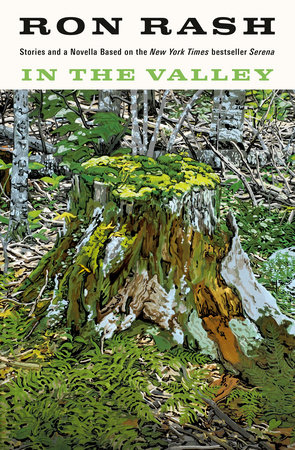 It's not too late to join! The last three weeks of the current edition of the virtual Welty At Home Book Club will be held on Mondays February 8, 15, and 22 at 12 noon CST. In the Valley by Ron Rash, his latest book of short stories, concludes with the novella "In the Valley," based on his award-winning and best-selling 2008 novel Serena. Rash himself will join the discussion for the last class, February 22. Suzanne Marrs, Welty Foundation Scholar-in-Residence and Professor Emerita of English at Millsaps College, will lead the discussion.
The February 8 discussion will cover from the beginning of "In the Valley" through Chapter 6. February 15's discussion will cover from Chapter 7 through the conclusion of the novella. February 22's meeting will be a wrap-up with the author participating. To sign up for the Book Club and receive a link to the Zoom meeting, call 601-353-7762 or email info@eudoraweltyhouse.com.
In the Valley has been named a Garden & Gun and Atlanta Journal—Constitution book of the year and received the Thomas Robinson Prize for Southern Literature. A native of South Carolina, Rash lives in North Carolina and is Parris Distinguished Professor in Appalachian Cultural Studies at Western Carolina University. Many of his works are set in Appalachia, and he is often asked about regional writing (not the same as local color, Rash says).
"Regional writing is something that shows what is distinct about a place—its language, culture, and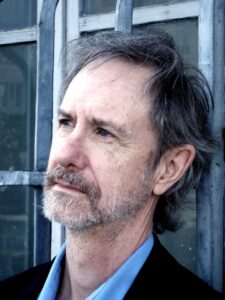 all of that—yet at the same time says something universal. Eudora Welty says it better than I can. She says that one place understood helps us understand all places better. That's been a credo for me. I think that if you go deep enough into one place, you hit the universal," Rash shared in an interview for Book Page in 2012.
For more interviews with Rash, see Conversations with Ron Rash edited by Mae Miller Claxton and Rain Newcomb, Literary Conversations Series, University Press of Mississippi.
Rash was scheduled to be the Bettye Jolly Lecturer at the Welty House and Garden in March 2020, which was cancelled because of Coronavirus. The Foundation hopes to be able to reschedule the Lecture when safety permits. Rash attracted a large audience at the Welty Education and Visitors Center for a reading in partnership with Lemuria Books in 2014.
This post is from the
archive.