We hope these materials and sources of information will be helpful to teachers, students, and Welty readers of all ages—those meeting her work for the first time as well as long-time fans. 
*****************************************************************************************************************************
The Optimist's Daughter: A Readers' Guide for Book Clubs, Classes, and Book Lovers
Eudora Welty received the Pulitzer Prize in Fiction in 1973 for her fourth novel, The Optimist's Daughter. It remains one of her most cherished works. This Readers' Guide, developed by Lee Anne Bryan, former Education and Outreach Specialist at the Eudora Welty House and Garden, may also be downloaded here. 
The Optimist's Daughter: Readers' Guide
The novel begins with Judge McKelva, Fay, and Laurel in an examining room, with Dr. Courtland determining what is wrong with Judge McKelva's eye. Explain how this exchange sets up the characterization for all three main characters.
Laurel: cautious, traditional, understands what Dr. Courtland is telling her (what is behind what he is saying, with references to Laurel's mother, Becky)
Judge: low-key, says he is "slipping"; trying not to be concerned (optimist)
Fay: sets up her selfishness; she says, "I don't see why this had to happen to me!"
How does the confined setting of the hospital room during Judge McKelva's recovery continue developing the plot and the characters?
No movement; in terms of plot, the action is very focused. Laurel reads to her father, both the paper and novels, while Fay beats on his chest and screams at him.
Sets up the conflict between Laurel and Fay. Laurel is the dutiful daughter who is taking care of her father, while Fay is selfish and can only think of the impact on her life. She is angry because the judge dies on her birthday.
How does the exchange between Dr. Courtland, Fay, and Laurel after the judge's death reveal the social status of the characters?
Courland is worried about Laurel because no one from "home" was with her; he offers for Laurel to stay with him but does not ask Fay.
Fay does not seem to have manners; blames Dr. Courtland for the judge's death and tells him "Thank you for nothing!" as she and Laurel drive away.
In Book Two, as Laurel and Fay arrive in Mt. Salus, how does the conflict between Laurel and Fay intensify?
Train met by Laurel's "bridesmaids" and Miss Adele Courtland—Laurel's closest friends and support system.
Fay has to ask why Miss Adele and the bridesmaids are there—she is an outsider to the town and does not understand the customs of grieving. This is partly because of social status, partially because she has not been assimilated into the town's daily life and operations.
Immediate fight over the funeral arrangements—Laurel automatically asks for the body to be taken to the house, but Fay jumps in and says, "I'm Mrs. McKelva now. If you're the undertaker, you do your business with me."
Who is Missouri? How does her presence add another layer to the social differences in the novel?   What are the roles of other African-American characters?
Missouri is the housekeeper who has worked for the McKelvas since Laurel's mother was alive. She is a comfort to Laurel and knows how to placate Fay but seems to be invisible to the other white members of Mt. Salus. At the funeral, the men in attendance joke about the "got-shot witness" (who is Missouri) right in front of her, without any care for her feelings.
The other African-American residents of the town are lumped together; at the church, Laurel notices that "Black Mt. Salus had come too, and the blacks had dressed themselves in black."
Two surprising things happen during the course of Judge McKelva's visitation. One, Fay's family appears after she has told Laurel that they are dead; two, Laurel becomes upset about the recollections people are making about her father. How are these things related?
Laurel is struggling with the difference between memory and truth. She tells Miss Adelle, ""I want what people say now to be the truth." Then she sees the books in her father's library and knows that she read the wrong book to him in the hospital because she remembered his favorite incorrectly. She realizes that memory and truth are not the same thing.
Fay wants to construct her own reality, without her past or her family. When Laurel confronts her about lying, Fay says, "It's better than some lies I've heard around here!" Both Fay and Laurel are shaping events the way they want them to be; Fay by ignoring the truth, and Laurel by filtering them through her memory.
What does Fay's family add to the novel? Describe their relationships compared to the ones Laurel shared with her parents.
They explain some of Fay's behavior and show how she was raised; Fay's hysterical behavior at seeing the judge in the coffin was based on Mrs. Chisom's experience.
Comic relief; especially the child Wendell, who is dressed as a cowboy (complete with toy guns) and constantly asks questions.
Despite Fay's shock at seeing her family, whom she was not expecting, she goes to Texas with them because they are her people. They provide her support and comfort.   Although Laurel, whose love for her family is expressed in a reserved manner, cannot understand Fay's outbursts, she does understand love for family. She is not surprised when Fay leaves with them.
After Fay is gone, Laurel spends the night in her mother's room. What is Laurel doing? What is she experiencing?
Returning to her childhood home is causing Laurel to act like a child in that she is seeking reassurance. She is trying to confirm that her parents loved each other in the way that she remembers it. She is searching through her mother's desk and reading her parents' correspondence.
As she confirms her memory of her parents' relationship, Laurel must also grieve for her lost husband, Phil, who was killed in the war. She imagines that the wind of the storm outside is Phil's voice, telling her "I wanted it," meaning he wanted the same kind of romantic love with Laurel that Laurel's parents shared.
That night, when Laurel falls asleep in the chair, she dreams of riding the train with Phil to Mt. Salus. What is the image that she dreams about? What does it mean?
Laurel dreams that she and Phil are on a train riding over a long bridge. Underneath them are two rivers coming together—the confluence of the Ohio and the Mississippi Rivers.
The joining of the rivers is like the joining of their lives; just as the two rivers join and turn into one, Laurel and Phil are joining their separate lives in marriage. It reminds her that "any life…was nothing but the continuity of its love."
A pivotal scene in the novel is the freeing of the chimney swift, the bird that was trapped in the house. What might this represent?
The trapped bird could be the grief that Laurel has been repressing. The entire time Laurel has been home she has been stoic; Fay has been hysterical, but in contrast, Laurel has not shed a tear.
That is why Laurel herself must free the bird; it is her tight hold on the past and her grief that she is letting go. Mr. Cheek and Missouri cannot free it for her, because it is her burden. She will complete this process by burning the letters and the papers that were in her mother's desk.
What happens in the final confrontation between Laurel and Fay over Becky's breadboard? What realization, or epiphany, does Laurel have?
Laurel is initially furious that Fay has destroyed the breadboard by cracking walnuts on it. Fay has taken something that Phillip made and that Becky loved and "desecrated" it—when Laurel says this to Fay, Fay does not know what the word means. Nothing in the house has meaning to Fay, because she rejects the importance of the past. She tells Laurel, "I belong to the future, didn't you know that?"
As soon as Fay mentions the future, Laurel realizes that she does not need the breadboard. She knows that memory does not reside in objects; memory lives in the mind, where it can always be called upon. Welty writes, "Memory lived not in initial possession but in the freed hands, pardoned and freed, and in the heart that can empty but fill again, in the patterns restored by dreams."
In the introduction to the Franklin Library edition, Welty writes that in The Optimist's Daughter she wanted to focus on "the progression of human relationships. Their tensions act as the directing force; and the plot of the novel tests the movement and pull, with and against, the power and strength of kinship." By the end of the novel, how many ways has she demonstrated this? Do you find this to be a compelling subject for a novel?
The Dalzells (family in the New Orleans hospital)
Kinship of the town—closed social circles
Fay and her family
Becky's history with her family
Laurel and her family—the most complicated. Her work in the novel is to reconcile her memories of her parents with the truth of their lives. Laurel has wondered how her father could marry Fay, who was so different from her mother Becky. She uses her parents' correspondence to confirm what she knew, that they had a deep love for one another. She must also grieve for the family she lost, her husband, Phillip Hand.   By the end of the novel, Laurel knows that memory is what you carry with you that sustains your love.
Another theme in the novel is the process of grief and how people react to loss in different ways. What are the different characters' reactions? What do you find most true to your own experience?
Fay—hysterical, screaming, putting on a show because she thinks it shows feeling. Does not seem to truly have grief over the judge's death. She is only concerned about how it affects her
Laurel—reserved, wants her grief to be private—partly because this is appropriate to her social class, partly because she has not fully come to terms with it yet
Major Bullock and the judge's male friends—by drinking too much, telling stories of their exploits
The bridesmaids—by teasing Laurel, which upsets her—Tish has to say to her, "Aren't we grieving? We're grieving with "
The Optimist's Daughter: Synopsis
By Suzanne Marrs
Eudora Welty Foundation Scholar
 The Optimist's Daughter is a short novel divided into four sections. Summaries of each section follow and may be downloaded here.
One:
Judge Clinton McKelva and his much younger second wife (Fay) have come from Mount Salus, Mississippi, along with his daughter, Laurel McKelva Hand, from Chicago, to the office of a New Orleans ophthalmologist because the Judge has had some recent problems with his vision and wants to be treated by his old family friend Nate Courtland. Dr. Courtland quickly diagnoses a retinal tear and recommends surgery. Fay is resistant, wanting to let nature take its course, but Laurel and her father recognize the medical realities of the situation. The surgery is performed, and the Judge settles into the long period of bed rest and immobility then required for recovery. Laurel and Fay take turns sitting with him, but the Judge sinks into silence and seeming despair. Laurel worries that he will die from the eye surgery just as her mother had years before. Fay worries that she is missing Mardi Gras and the opportunity to celebrate her own birthday. She becomes increasingly irritated with her husband and finally attempts to pull him from his bed. A nurse stops her, but the damage has been done. The Judge dies, probably from a heart attack.
Two:
Fay and Laurel bring the Judge's body back to Mount Salus for burial. There they are surrounded by old friends of the McKelva family, much to Fay's annoyance. Then unexpectedly, Fay's mother, sister, and brother arrived from Madrid, Texas, summoned because Judge McKelva has left a letter asking his friend Major Bullock to notify them. The contrast in social class between the Texas Chisoms, including Fay, and the Mount Salus contingent provides comedy in the midst of tragedy, with all involved performing badly. Finally the Judge, at Fay's insistence, is laid to rest in the new part of the town cemetery, next to the Interstate highway, and Fay decides to leave with her family for a brief visit to Texas. Laurel vows to go back to Chicago before Fay returns.
Three:
Briefly free from Fay, friends of Laurel's mother Becky gather in the McKelva garden with Laurel, who works in the iris bed as they talk, questioning her father's judgment in remarrying and fondly recalling Becky. Then they all wander toward the rose garden, where they see the rose named after her mother and where Laurel equates the spring rebirth of that rose with the power of memory. When the ladies leave, Laurel spends time in her father's library, recalling him but attempting to erase memories of Fay, just as she removes tracks of Fay's nail polish from her father's desk. Afterwards, Laurel spends the evening with old friends who had been her bridesmaids, objecting at one point to their recollections of her parents. But she too has been falsifying her past. Back in her childhood home, she discovers a chimney swift in the house and, in the process of fleeing, it shuts herself in what had been her parents' bedroom and then into the little sewing room that opens off of it. There she discovers letters, journals, photographs, and mementoes of her parents, and there she gives herself up to memories of them, ultimately facing the alienation that her mother's blindness and failing health had caused—an alienation based on her father's refusal to accept the doom that her mother so clearly saw ahead. Facing these dark memories, Laurel ceases to repress the pain and the memory of losing her husband Phil, who had been killed in World War II and denied the life he might have led.
Four:
The next morning Laurel awakes from a dream and a memory that help to restore her. She has dreamed of the wedding journey she and Phil made by train from Chicago to Mount Salus. In this dream Laurel recalls the moment on a high railroad bridge in Cairo, Illinois, when she and Phil "were looking down from a great eleva­tion" and could see the Ohio and Mississippi Rivers "moving into one" even as the trees along the shore seemed to converge on the horizon and the birds above flew in a V-shape: "All they could see was sky, water, birds, light, and confluence. It was the whole morning world./ And they themselves were a part of the confluence. For Laurel, this dream embodies the continuity wrought by love, the living nature of memory itself, and the confluence of lives that her husband's death has not ended, a confluence as powerful to her as that of two mighty rivers.
Laurel, assisted by her family's long-time maid Missouri, then manages to get the bird from the house, burn the papers that had prompted her flood of memory, and prepare to catch her plane. Waiting for her bridesmaids to take her to the airport, she hears a sound in the kitchen, opens a cupboard, and discovers the breadboard Phil had made for her mother.   At this very moment Fay comes into the kitchen, and Laurel asks her, "What have you done to my mother's breadboard." It is now stained and splintered because Fay has used it as a surface for cracking nuts. The loving memories of her mother and husband, Laurel feels, have been similarly defaced by Fay, and she now asks a question that she has been repressing. "What were you trying to scare father into when you struck him?" Fay claims she was trying to make the Judge "quit his old-man foolishness." She was acting the role of wife, she tells Laurel, and asks if Laurel has forgotten what being a wife means. Laurel then tells Fay that the breadboard was made by her husband. It is for Laurel a symbol of her husband and his love for her and her family, the sort of love Fay cannot comprehend. For a moment it seems that Laurel may even strike Fay with the breadboard, but she ultimately puts it down and resolves to leave it in the house. Memory, she realizes "lived not in the initial possession but in the freed hands, pardoned and freed, and in the heart that can empty but fill again, in the patterns restored by dreams."
'Where Is the Voice Coming From?' Multimedia Teaching Unit
Presented below is a teaching unit on "Where Is the Voice Coming From?", Eudora Welty's short story based on the 1963 assassination of Mississippi civil rights pioneer Medgar Evers (photo courtesy Mississippi Department of Archives and History).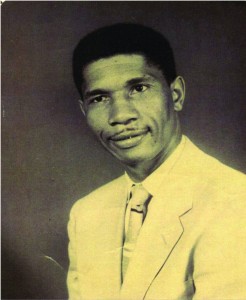 Background About the Unit's Development
The study of "Where Is the Voice Coming From?", originally published in The New Yorker on July 6, 1963, received heightened interest nationwide during 2013 as the 50th anniversary of Medgar Evers' murder was commemorated.
The creation of this teaching unit emerged from the success of the 2013 National Endowment for the Humanities Landmarks of American History and Culture Workshop, coordinated by the Millsaps College–Welty Foundation Partnership and the Eudora Welty House.
The Eudora Welty House and Garden staff assembled a team of scholars and teachers to assist in the preparation of the downloadable printed materials found below in pdf form. Special thanks to Sarah Ballard of Murrah High School and Alix Davis Williams of Clinton High School.
Historian Dr. Stephanie Rolph and English professor Dr. Suzanne Marrs, both of Millsaps College, were the content advisors for the project. Welty House education staff worked with several teachers from area high schools on the content. The unit applies Common Core standards and features a guide to visiting the Welty and Evers houses.
The "Life Into Fiction" exhibition displayed at the Welty Education and Visitors Center on the tragic Evers events and Welty's story—the only story she said that she ever wrote in anger—also stimulated interest in the unit and provided research and visual materials.
In 2013, the Eudora Welty Foundation, in partnership with Millsaps College, brought three actors from Stanford University to Mississippi to present interpretations of three Welty short stories—"Why I Live at the P. O.," "A Worn Path," and "Where Is the Voice Coming From?" They performed at Mississippi State University Meridian campus, Alcorn State University, and Millsaps College. The Millsaps performance was recorded, and this teaching unit contains an audio recording of Dr. Rush Rehm introducing the story and then presenting Welty's chilling story. The recording is 16 minutes long.
The "Where Is the Voice Coming From?" Teaching Unit includes the following materials. Click on the titles below to download pdfs.
• The Early Sixties in Mississippi, an overview of the climate of segregation at this time in Mississippi and facts about Medgar Evers and Byron de la Beckwith, his assassin
• Life Into Fiction, an introduction to Welty's creation of the story and photographs of the crime scene
• Questions for Teachers, a list of questions to facilitate classroom discussion of the story
• Common Core: Reading Standards for Literature, pertinent Anchor topics for grades 9/10 and 11/12 related to the story
• Touring the Sites, information about making reservations to tour the Medgar Evers Home Museum and the Eudora Welty House and Garden as well as pertinent questions for students to consider following the field trips
To listen to the audio recording of Dr. Rush Rehm's introduction and interpretation of "Where Is the Voice Coming From?", click

here

  THIS STORY CONTAINS EXPLICITLY OFFENSIVE LANGUAGE AS IT IS TOLD IN FIRST PERSON FROM THE POINT OF VIEW OF THE ASSASSIN.
NOTE: THIS RECORDING OF "WHERE IS THE VOICE COMING FROM?" IS PROTECTED UNDER COPYRIGHT LAW AND SHOULD BE USED FOR EDUCATIONAL PURPOSES ONLY.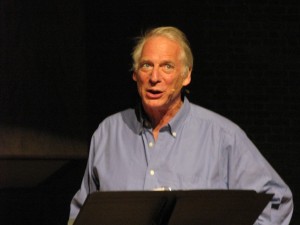 Dr. Rush Rehm presenting a dramatic interpretation of "Where Is the Voice Coming From?" by Eudora Welty
******************************************************************************************************************************
Welty's Short Story 'The Whistle' Provides Inspiration for Education
Eudora Welty's "The Whistle" is a glimpse into life in rural Mississippi during the Depression of the 1930s. The story may be found in Welty's Collected Stories and A Curtain of Green, as well as the Library of America volume of Welty: Stories, Essays, and Memoir. "The Whistle," an excellent introduction to Welty for youth and favorite of adults, is the basis of this educational resource package exploring the concept of creative imagination.
Singer/songwriter Claire Holley was inspired by Welty's story to write a song entitled "Pleasant Dreams," included here through the artist's courtesy, to enrich this discussion resource on creativity.
This collection of educational resources, which may be downloaded by clicking the highlighted links, includes:
•  A helpful guide for teachers and others discussing "The Whistle," "Pleasant Dreams," and the creative process.
•  An excerpt from Welty scholar Suzanne Marrs's One Writer's Imagination: The Fiction of Eudora Welty about the story
• Singer/songwriter Claire Holley's song "Pleasant Dreams," inspired by "The Whistle"
• A brief statement from Holley about the creation of the song and the song lyrics, as recorded
• A background essay about tenant farming in Mississippi
• Two photographs taken by Eudora Welty depicting rural life in Mississippi in the 1930s:
"A House with Bottle Trees" and "Tomato Packers' Recess."
The resource material was researched and prepared by Karen Redhead and Lee Anne Bryan, former history and English teachers, respectively. Both were also Eudora Welty House staff members — Ms. Redhead was director of the Welty House and Ms. Bryan, assistant to the director and, most recently, education and outreach specialist.
******************************************************************************************************************************
"Welty and the Craft of Writing" Media Resource Kit
"Welty and the Craft of Writing"  contains a DVD of rare films of Welty reading three of her most beloved stories — "Why I Live at the P. O.," "A Worn Path," and "Petrified Man" and an interactive CD-Rom of manuscripts, correspondence, and photographs by Welty related to each of the stories. A teacher guide is also included and available here.
Made possible by grants from the National Endowment for the Arts, Comcast Foundation, and Feild Co-operative Association, Inc, the kit is available free to teachers on request as long as supplies last. For an order form, click here.  Teachers are asked to complete an evaluation form after using the kit, sent with the kit and available here.
******************************************************************************************************************************
******************************************************************************************************************************
More Information about Welty and her Works
Click on the following titles to download articles of interest and discussion topics.
Websites of Interest
Mississippi Department of Archives and History – The Eudora Welty House
The Mississippi Writer's Page: Eudora Welty
"Eudora Welty as Photographer," article in Smithsonian Magazine
******************************************************************************************************************************
Traveling Exhibits
Two traveling exhibits are available from the Museum Division of the Mississippi Department of Archives and History, for both in-state and out-of-state loan. The first exhibit, "Welty," juxtaposes some of Welty's 1930s era photographs with excerpts from her writing to show the relationship between her source material and her writing. "Eudora Welty: Other Places" presents photographs Welty took in New Orleans and New York City from 1936 to 1939. For more information, contact the Welty House at (601) 353-7762.
****************************************************************************************
National Endowment for the Humanities
Landmarks of American History and Culture Workshop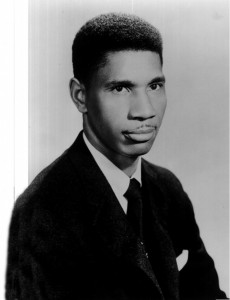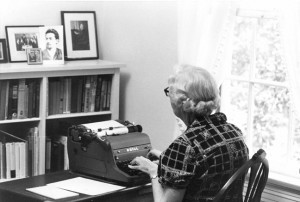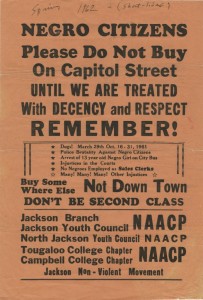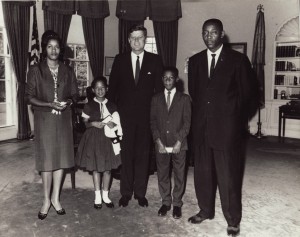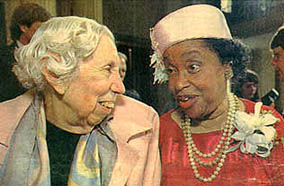 One Place, One Time: Jackson, Mississippi, 1963

July 14-19, 2013 and July 21-26, 2013
Project Description
Welcome to our webpage, and thank you for your interest in our Landmarks of American History and Culture Workshop, an opportunity generously provided through funding from the National Endowment for the Humanities and jointly sponsored by the Eudora Welty Foundation and Millsaps College.  This workshop will be held on the campus of Millsaps College in Jackson, Mississippi, a city that experienced some of the most transformative and understudied moments of the civil rights movement.
We believe that  "One Place, One Time" will provide all of us with new ways of understanding the complex intersections of race and power, cultural change and resistance, institutions and individuals, and will further provide us with ways of making these intersections vivid for our students. The workshop will focus upon Jackson, Mississippi, and will coincide with the 50th anniversary of the murder of Medgar Evers, a native Mississippian and NAACP field secretary. Evers's murder was a catalyst for racial change, and the local and national events that surrounded it captured the tensions and conflicts between the civil rights campaign and its detractors.  In our summer 2013 workshop, we will be able to observe the struggle, the tragedy, the triumphs, and the legacy of an emblematic place and moment in American history.
The Sights
Workshop participants will walk along Capitol Street, where students from Tougaloo College braved violence in conducting a 1963 sit-in at the local Woolworth store, and visit Farish Street Baptist Church, where Mississippi children gathered that same year to march for change.  We will visit the Medgar Evers House, the site of the civil rights leader's life, work, and murder. Jackson's Smith Robertson Museum offers exhibits about African American history in Mississippi and in the South.  The Eudora Welty House, a bequest from Welty to the state of Mississippi and a National Historic Landmark, is one of the most intact literary houses in America in terms of authenticity.  Interpretations of the house offer profound insight into the creative process of this major American writer and provide a sense of Welty's personality and values, the values that prompted her to call for integration and to write so powerfully about the tragedy of Evers's death in "Where Is the Voice Coming From," a story that puts readers in touch with a time of tremendous upheaval and sacrifice.  A visit to the historic Tougaloo College, the site of the youth movement that was the wellspring of the Jackson Movement, will help participants experience the complexities of the civil rights movement in profound ways.
The Sources
The Jackson, Mississippi, locale offers a multitude of research opportunities for exploring the life of Medgar Evers, its cultural impact, and the oppressive atmosphere of 1963.  The papers of Medgar Evers and Eudora Welty are housed at the Mississippi Department of Archives and History, and the papers of Margaret Walker Alexander, including her journals from 1963, are available at Jackson State University's Margaret Walker Center. The files of the Mississippi State Sovereignty Commission are open for research at the Mississippi archives and can be accessed online.  Archival materials of particular interest may be the Evers correspondence from 1963, Welty's revisions of her story "Where Is the Voice Coming From," Alexander's journals from 1963, and the Sovereignty Commission files on Evers, Alexander, Millsaps College, and Tougaloo College.  In addition, during the summer of 2013 in Jackson, there will be a number of special tributes to Medgar Evers, including public commemorations during the five days prior to and on the 50th anniversary of his death.  The Mississippi Museum of Art will unveil portraits of Evers and his wife Myrlie and will mount an exhibition of other related works of art.  The Department of Archives and History will have a special exhibition of items from its Evers holdings, and the Smith-Robertson Museum will open a new Evers exhibit.  As a result, in 2013, the Jackson setting will be a particularly compelling site for a Landmarks of American History and Culture Workshop.
In addition, the workshops will give you the opportunity to meet and talk with:
Medgar Evers's widow, Myrlie Evers-Williams, who was herself an important figure in the Jackson Movement and who later became the first woman to chair the NAACP;
Edwin King, the man who was chaplain at Tougaloo College in 1963 and who worked alongside Medgar Evers, Dr. Martin Luther King, Jr., Bob Moses, and other civil rights leaders;
Jerry Mitchell, the newspaper reporter who introduced Evers's life, work, and death to a new generation of Jacksonians, initiating the third and final trial of Byron de la Beckwith, Medgar Evers's murderer.
The Scholars
We will also benefit from the scholarly analysis provided by Evers's biographer Michael Williams; by civil rights historians Leslie McLemore and Robert Luckett; by literary scholar Peggy Prenshaw; and by us.  Suzanne is a biographer of Eudora Welty and a student of her work; Stephanie is the author of an upcoming book focusing on the benighted white resistance to the civil rights movement and on the conservative southern politics that resistance spawned.
The workshops will thus focus upon the actual sites where intersections between race and power occurred in Jackson, Mississippi, in 1963, with historians' treatments of those intersections both literal and metaphoric, and with firsthand accounts of that momentous time.  In addition, our workshops will go beyond the actual and the historic to explore works of art inspired by Medgar Evers's life and death, to examine the ways those works of art have helped the state and the nation to grieve, to cope with loss, and to move beyond tragedy toward reconciliation.
Download information on Faculty and Staff here.
Directors: Suzanne Marrs and Stephanie Rolph, Millsaps College
Contact Us:
Email: barks.welty@gmail.com
Phone: Kay Barksdale 601-352-5584
www.eudorawelty.org/resources
Application Information and Instructions
Prior to completing an application to "One Place, One Time," please carefully review our web page and consider what is expected in terms of residence and attendance, reading requirements, and general participation in the work of the project.
NEH Landmarks workshops allow 40 teachers at a time to collaborate with core faculty and visiting scholars. The workshops are designed to present the best available scholarship on a specific landmark or related cluster of landmarks. Participants benefit by gaining a sense of the importance of historical and cultural places, by making connections between the workshop content and what they teach, and by developing individual teaching and/or research materials.
All participants who complete all workshop sessions will receive a certificate confirming their participation and a detailed description of the workshop, which will specify the number of contact hours undertaken as well as outlining the reading assignments and session topics.  Participants may use these documents to apply for Continuing Education Unit credits in their home states.
Eligibility
These projects are designed principally for full-time and part-time classroom teachers and librarians in public, charter, independent, and religiously affiliated schools, as well as home schooling parents. Other K-12 school personnel, including administrators, substitute teachers and classroom professionals, are eligible to participate, subject to available space.
Teachers at schools in the United States or its territorial possessions, or Americans teaching in foreign schools where at least 50 percent of the students are American nationals, are eligible for this program. Applicants must be United States citizens, residents of U.S. jurisdictions, or foreign nationals who have been residing in the United States or its territories for at least the three years immediately preceding the application deadline. Foreign nationals teaching abroad at non-U.S. chartered institutions are not eligible to apply. Individuals may not apply to participate in a workshop given by the same director on the same topic in which they have previously participated; in other words, they should not apply to attend the same workshop twice. Individuals may not apply to study with an NEH Landmarks director who is a family member.
Applicants must complete the NEH application cover sheet and provide all the information requested below to be considered eligible. 
Please Note: An individual may apply to up to two NEH summer projects (NEH Landmarks Workshops, NEH Summer Seminars, or NEH Summer Institutes), but may participate in only one.
Selection Criteria
 A selection committee (consisting of the project directors, three master teachers, and a professor of education) will read and evaluate all properly completed applications.
Special consideration is given to the likelihood that an applicant will benefit professionally and personally from the workshop experience. It is important, therefore, to address each of the following factors in your application essay:
1)    Professional background
2)    Your interest in the subject of the workshop
3)    Special perspectives, skills, or experiences that would contribute to the
workshop
4)   How the experience would enhance teaching or school service
While recent participants are eligible to apply, selection committees are charged to give first consideration to applicants who have not participated in an NEH-supported seminar, institute or workshop within the last three years. Additionally, preference is given to applicants who would significantly contribute to the diversity of the workshop.
Application Checklist
A completed application consists of three copies of the following collated items:
Please follow the prompts; be sure to indicate your first and second choices of workshop dates. Before you click the "submit" button, print out the cover sheet and add it to your application package. Then click "submit."
a résumé or short biography
an application essay (no longer than one double-spaced page) addressing your professional background; interest in the subject of the workshop; special perspectives, skills, or experiences that would contribute to the workshop; and how the experience would enhance your teaching or school service.
one letter of recommendation from your school principal, department head, district administrator, or home-schooling association president as appropriate. It is helpful for referees to read the director's description of the project and your application essay. Please ask your referee to sign across the seal on the back of the envelope containing the letter. Enclose the letter with your application.
Submission of Applications and Notification Procedure

Completed applications should be submitted to the project co-director Stephanie Rolph, Millsaps College, 1701 North State Street, Jackson, MS 39202, and should be postmarked no later than March 4, 2013. Application materials sent to the NEH will not be reviewed.
Successful applicants will be notified of their selection on April 1, 2013, and they will have until April 5, 2013, to accept or decline the offer.
Once you have accepted an offer to attend any NEH Summer Program (NEH Landmarks Workshop, NEH Summer Seminar, or NEH Summer Institute), you may not accept an additional offer or withdraw in order to accept a different offer.
Equal Opportunity Statement
Endowment programs do not discriminate on the basis of race, color, national origin, sex, disability, or age. For further information, write to NEH Equal Opportunity Officer, 1100 Pennsylvania Ave., N.W., Washington, D.C. 20506. TDD: 202/606-8282 (for the hearing impaired only).
Application materials should be mailed to the following address:
ATTN: NEH Workshop
Millsaps College
1701 North State Street
Jackson, MS 39202
Download Application Information and Instructions here.
Stipend and CEU Credit
All selected participants will receive $1200 at the completion of their workshop week. This stipend can be applied as each participant sees fit. Awardees should keep in mind the cost of transportation to the workshop, meals, housing, and required books when estimating the allocation of their stipend. Per NEH requirements in the workshop application (Section, "Stipend, Tenure, and Conditions of Award):
NEH Summer Scholars are required to attend all scheduled meetings and to engage fully as professionals in all project activities. Participants who do not complete the full tenure of the project will receive a reduced stipend.
Participants who complete all workshop sessions will receive a certificate confirming their participation and a detailed description of the workshop, which will specify the number of contact hours undertaken as well as outlining the reading assignments and session topics.  Participants may use these documents to apply for Continuing Education Unit credits in their home states.
Download Stipend and CEU Credit information here.
Travel and Accommodations for Participants
Jackson is home to the Jackson-Medgar Wiley Evers International Airport (JAN), and is serviced by five (5) airlines: Southwest, Delta, U.S. Airways, United, and American Eagle. Nonstop flights are available between Jackson and Dallas/Ft. Worth, Houston, Chicago, Memphis, Orlando, Atlanta, Charlotte, Baltimore, and Washington, D.C. Taxi service and car rentals are conveniently available for arriving participants. The drive from the airport to the Millsaps Cabot Lodge is approximately 20-25 minutes depending on traffic conditions and time of arrival.
Participants driving to the workshop will find that the Jackson metropolitan area surrounds the intersection of two interstate highways: Interstate 20 (running east to west) and Interstate 55 (running north to south). We are centrally located among a number of cities: Memphis (3 hours), Birmingham (4 hours), New Orleans (3 ½ hours), Nashville (6 ½ hours), Atlanta (6 ½ hours).
A block of rooms has been reserved at the Cabot Lodge Millsaps at the rate of $89/night per room, whether for single or double occupancy.  We will gladly facilitate the process by which participants wishing to share a room can find roommates. The Cabot Lodge provides a complimentary hot breakfast and a cocktail reception hour for all guests. Participants will have access to free wireless internet service in their rooms and throughout the hotel, in addition to several other amenities that will make your visit comfortable and convenient.
The hotel is conveniently located adjacent to the Millsaps College campus, where we will begin most of our mornings. Participants are less than five minutes from campus if they drive, and for those looking to squeeze in a brisk, early walk, Millsaps is at most fifteen minutes from the hotel.
Cabot Lodge Millsaps
2375 North State Street
Jackson, Mississippi 39202
Phone: 601-948-8650
Special Needs of Participants
We consider our workshop a unique opportunity for our colleagues and will strive to make all reasonable accommodations for special needs. Millsaps College and the Millsaps Cabot Lodge are handicap accessible and we will be happy to make additional arrangements as we are made aware of them.
Our groups will be quite mobile as we tour historic sites, and Mississippi is quite hot and humid in July! All participants should bring comfortable shoes and light clothing for our time outdoors and a light sweater or jacket for our classroom time. Laptops and tablets are welcomed and encouraged when used respectfully and judiciously. Wireless access will be available and free both on the Millsaps College campus and in your hotel.
Please do not hesitate to contact us about any concerns or questions you have as you prepare to apply.
Download Travel, Accommodations, and Special Needs Information here.
Required Reading for "One Place, One Time: Jackson, Mississippi, 1963"
Baldwin, James.  Blues for Mr. Charlie. New York:  Vintage, 1995.
Clarion-Ledger (Jackson, MS), 1963, 1994 (packet to be mailed in advance of the workshop).
Evers, Medgar.  The Autobiography of Medgar Evers,  A Hero's Life and Legacy Revealed through His Writings, Letters, and Speeches.  Ed. by Myrlie Evers-Williams and Manning Marable.  New York:  Basic Civitas Books, 2006.  Documents 70-78, 81.
Evers, Myrlie.  For Us, the Living. Jackson, MS:  University Press of Mississippi, 1996.  Chapters 17-21.
Moody, Anne.  Coming of Age in Mississippi.  New York:  Delta, 2004.   Chapters 22-30.
Morris, Willie.  The Ghosts of Medgar Evers.  New York:  Random House, 1998.   Chapter 1.
Welty, Eudora.  "Powerhouse,"  "Where Is the Voice Coming From?"  In Eudora Welty:  Stories, Essays, Memoir.  New York:  Library of America, 1998.
___.  "Words into Fiction."  In The Eye of the Story.  New York:  Random House, 1978.
Williams, Michael Vinson.  Medgar Evers:  Mississippi Martyr.  Fayetteville, AK:  University of Arkansas Press, 2011.   Chapters 7 & 8.
Participants will also be provided with photocopies of newspaper articles concerning the Evers murder and the conviction of Byron de la Beckwith, along with photocopies of Margaret Walker Alexander's poems, "Micah" and "Medgar Evers, 1925-1963, Arlington Cemetery."
We encourage you to explore all of the book purchasing/borrowing options available. Some of these books are now available through various tablet applications, there are several used options available through sites like Abebooks and Amazon, and always check your local library.
Participants will be provided with a reading schedule that will enable them to begin their readings at their convenience. Workshop week can be quite demanding and intellectually challenging. Reading before your arrival can provide more time in the evenings to rest, talk with your colleagues, or explore the local nightlife!
Download Required Reading list here.
Workshop Schedule
Download the Workshop Schedule here.
ANY VIEWS, FINDINGS, CONCLUSIONS, OR RECOMMENDATIONS EXPRESSED IN THIS WEBSITE DO NOT NECESSARILY REFLECT THOSE OF THE NATIONAL ENDOWMENT FOR THE HUMANITIES.