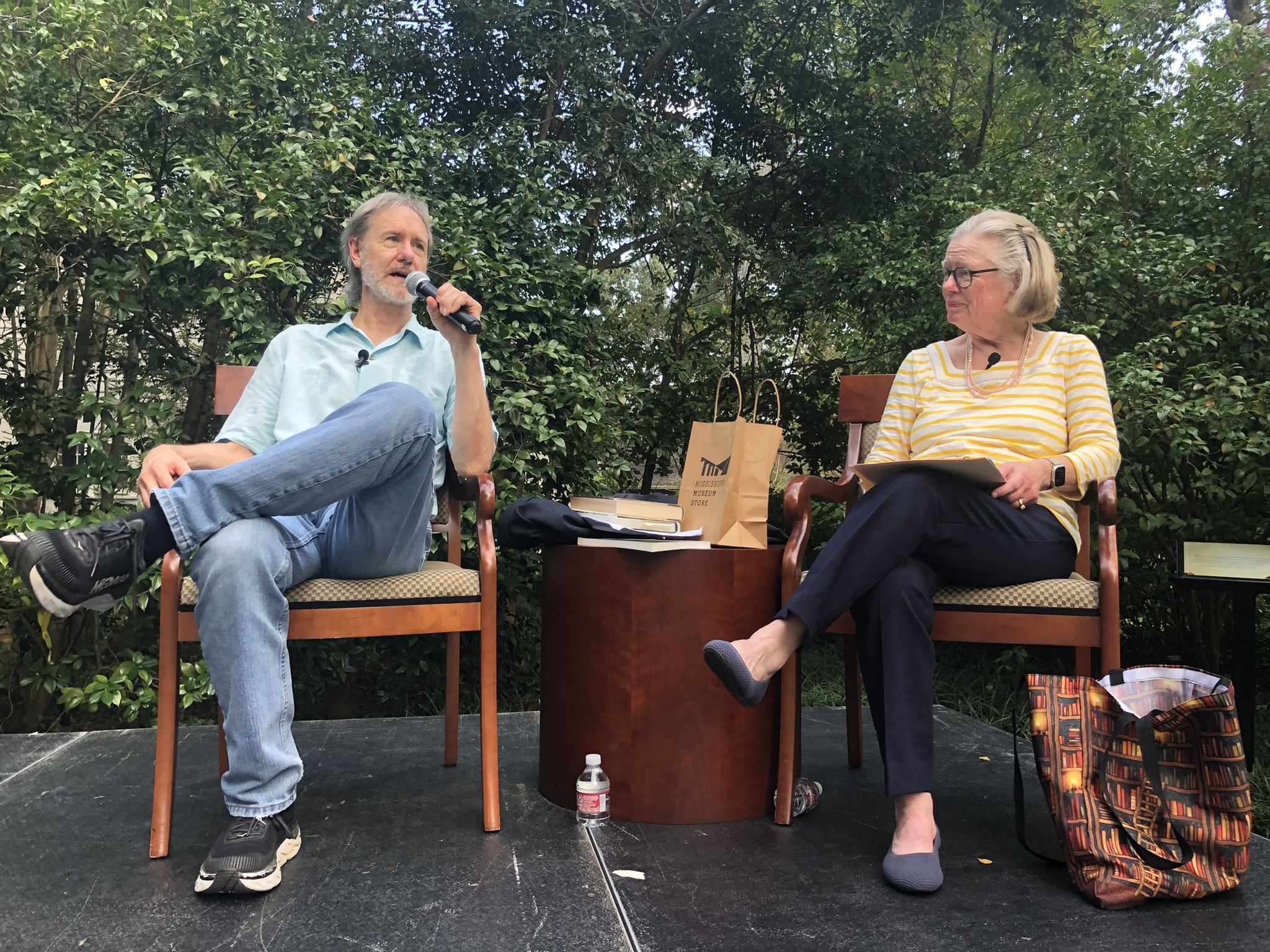 The 2022 Bettye Jolly Lecture welcomed Ron Rash, noted writer of novels, short stories, and poetry to the Welty Garden on September 22 after a two-year postponement due to Covid-19. An enthusiastic crowd celebrated his thoughtful remarks, including his admiration of Eudora Welty, noting that she was a huge influence on his writing. "The more I write, the more I read, the more I see her greatness," he said.
Introduced by Suzanne Marrs, Welty friend and biographer, Rash read from "The Belt," a short story published in In the Valley and also read poem entitled "3 a.m.: the Stars Were Out." Marrs engaged Rash in conversation until a brief shower concluded the program and guests moved to the Visitor Center for a reception and book signing.
To watch the video of the program select here.
This post is from the
archive.