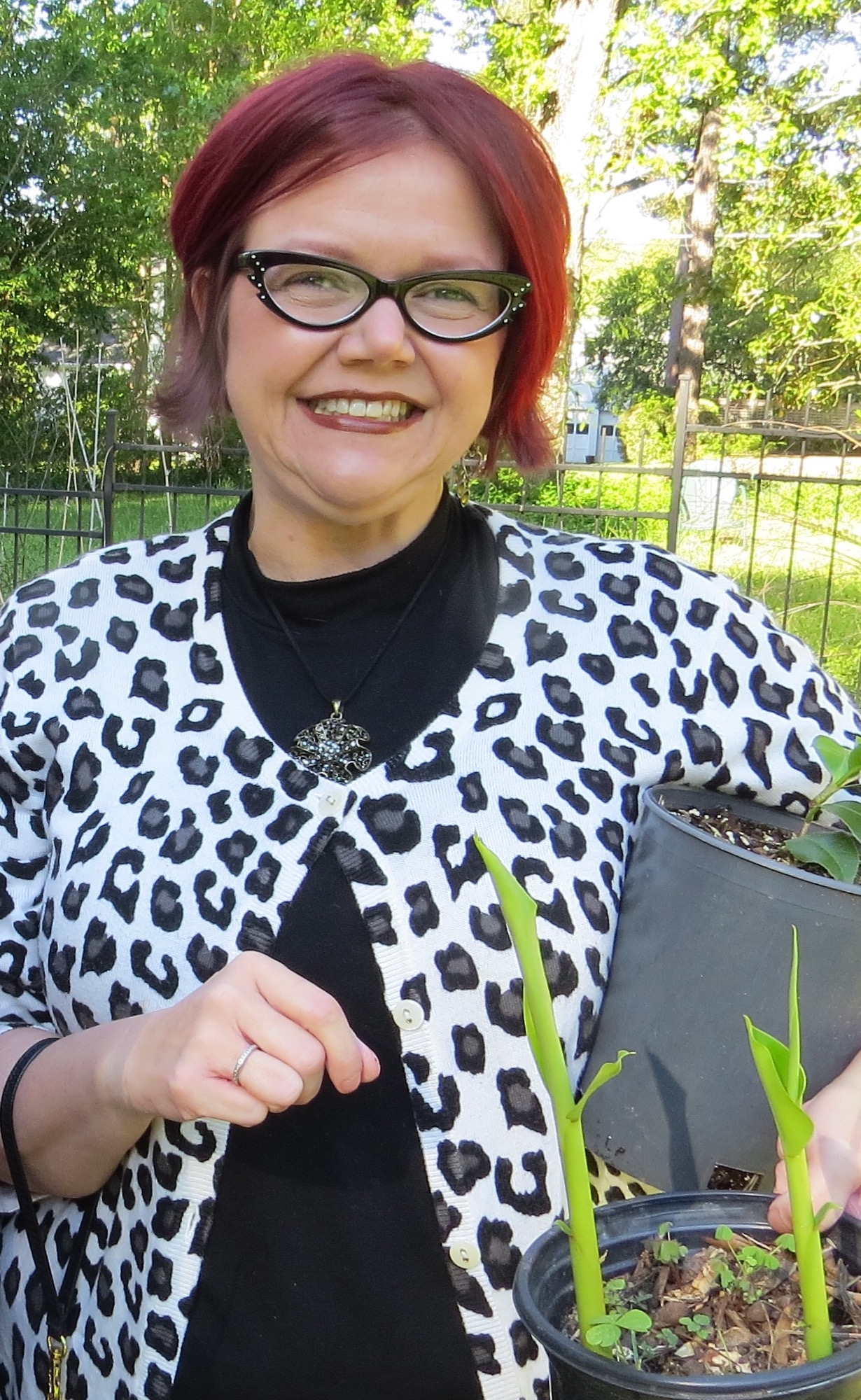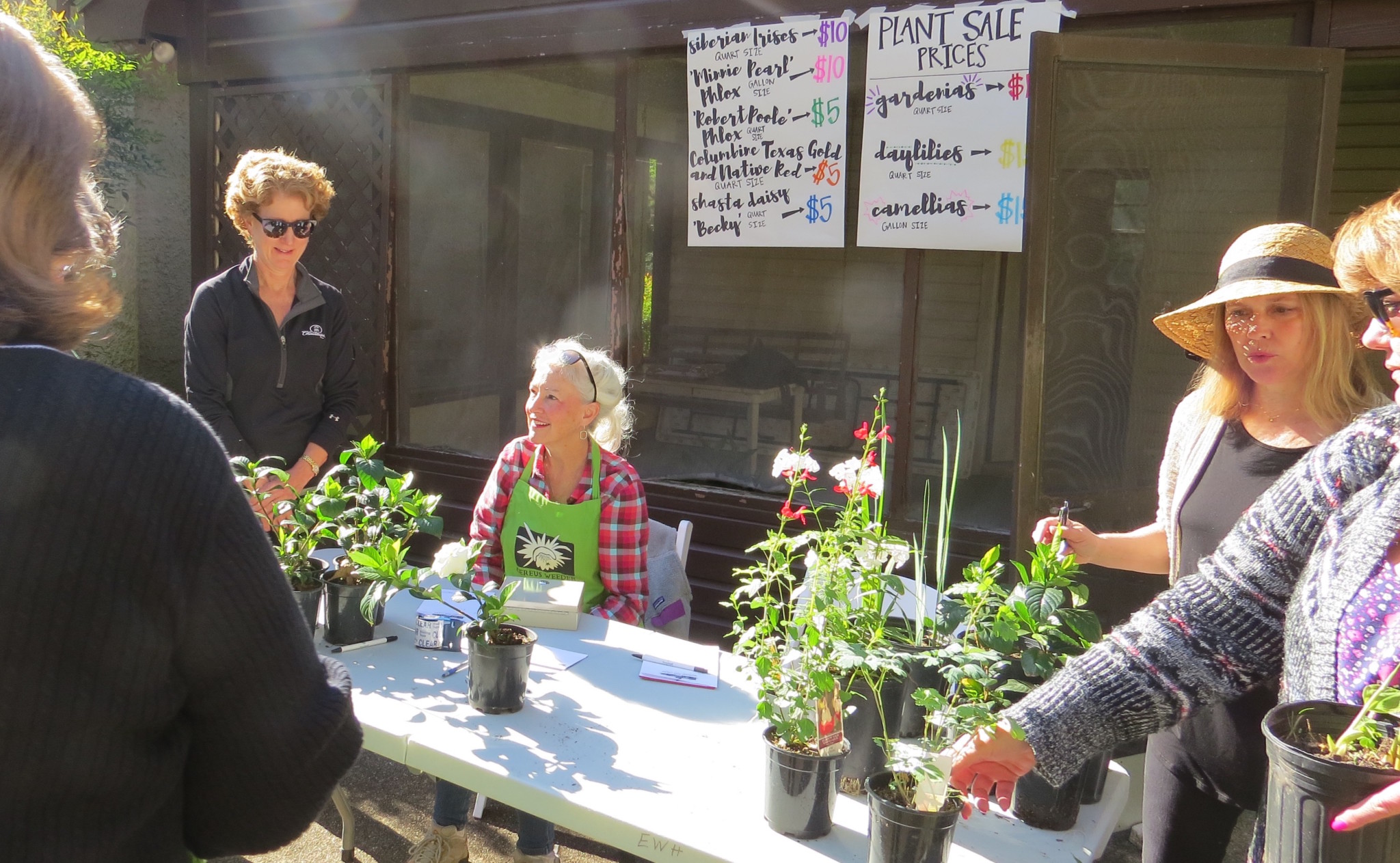 For a selection of plants propagated directly from the Welty Garden, don't miss the annual spring plant sale on Saturday, April 14, from 9 a.m.-1 p.m. Above, Jenna Holloway Cochran shows off her selections from last year's sale, and Cereus Weeders Beth Graham, Retta Boyd, and Leigh Eley, faithful garden volunteers, help customers.
Held in front of the Shedatorium (the screened building behind the Welty Education and Visitors Center), the sale benefits the Welty Foundation's garden fund. Sales are cash or check only, please.
There will be a limited supply of gardenias from the one planted by Chestina Welty and still growing in the side yard, says Historic Garden Consultant Susan Haltom, as well as flowers that have been divided from those growing in the Welty Garden and various other unusual perennials and annuals. Among the plants for sale will be a few of each of these: daylilies, French Roman hyacinth bulbs in pots, golden glow, butterfly ginger, strawberry begonias, daisies, phlox, and dianthus.
As April 14 is the Second Saturday of the Month, tours of the Welty House and Garden will be offered at 9 a.m. and 11 a.m. For reservations, call 601-353-7762 or email tours@eudoraweltyhouse.com.
This post is from the
archive.