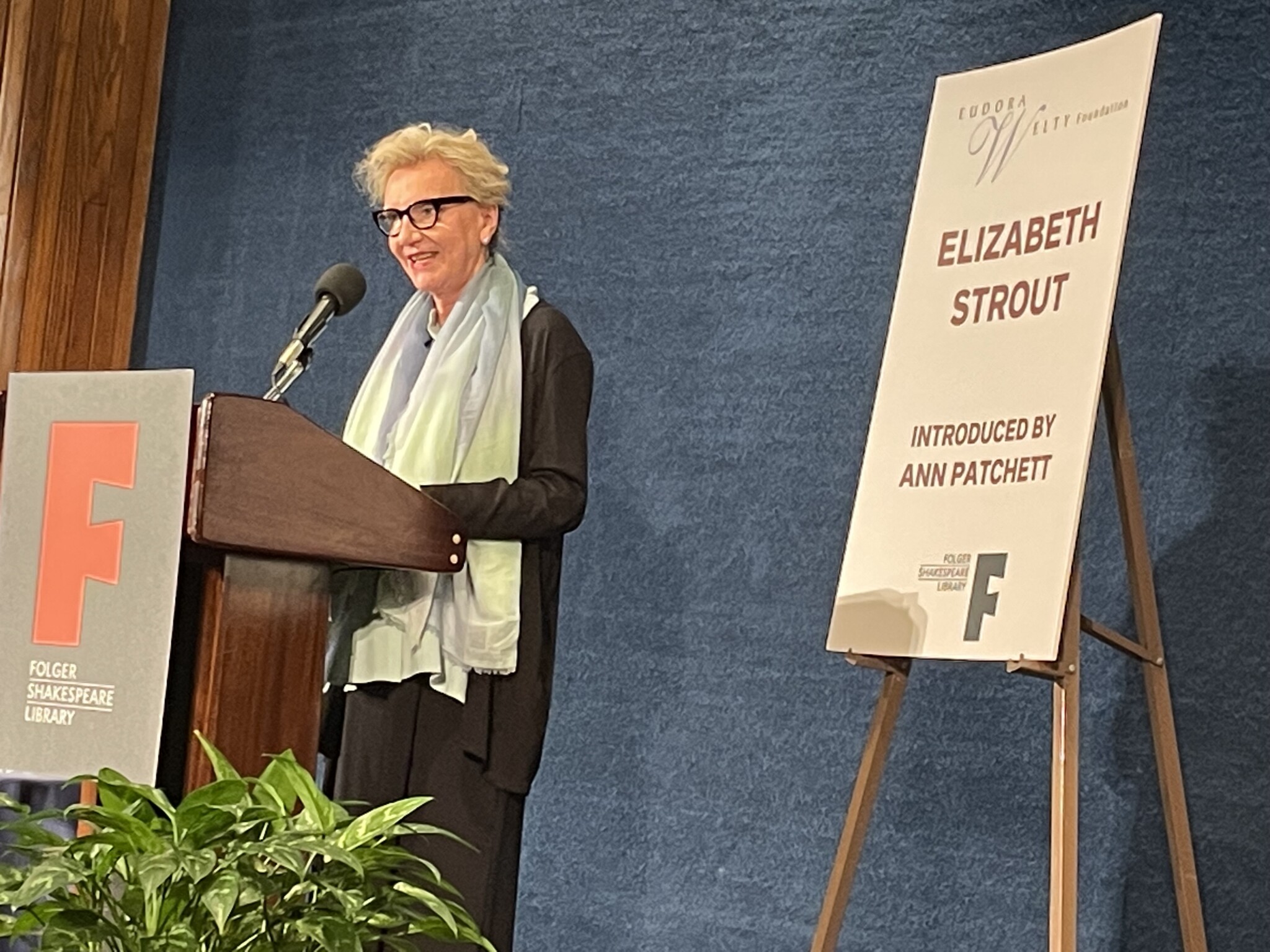 The Eudora Welty Lecture with Elizabeth Strout, introduced by Ann Patchett, is streaming on-demand on Folger Virtual through June 30, 2023, for a fee of $15.00. Visit here for more information. The National Press Club in Washington, D. C., was the happy scene on March 23 of the sixth Eudora Welty Lecture featuring Pulitzer Prize-winning author Strout. Patchett, the fifth Welty Lecturer, whose program was delivered on video due to the Covid pandemic, introduced her friend, Strout. The lecture is produced by the Eudora Welty Foundation in partnership with the Folger Shakespeare Library.
More than 400 guests were treated to a thoughtful and amusing recounting by Strout of her development as a writer from her youth through her early career. The Welty Lecture honors Eudora's memoir, One Writer's Beginnings, in which she reflects on the influences on her writing as she was growing up.
This post is from the
archive.