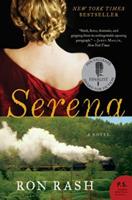 Noted novelist and poet Ron Rash will deliver the 6th Bettye Jolly Lecture in the Camellia Room at the Eudora Welty House & Garden on Thursday, September 22, at 4:30 p.m., followed by a reception and book signing in the Visitor Center. His award-winning novel Serena and its novella sequel included in his latest publication of short stories, In the Valley, will be among the topics he discusses. Rash was scheduled for the Jolly Lecture in 2020, which was cancelled due to Covid-19.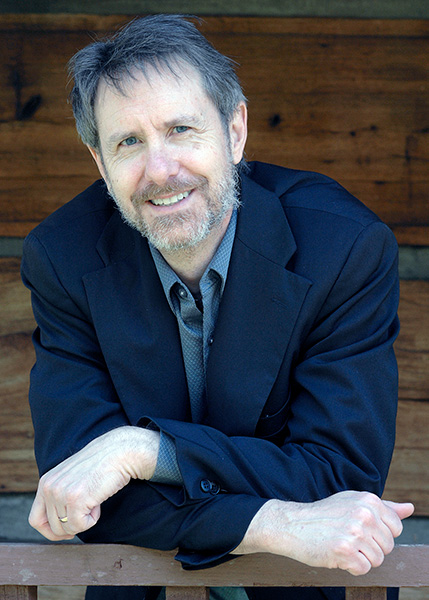 Rash is the John and Dorothy Parris Distinguished Professor in Appalachian Cultural Studies at Western Carolina University in Cullowhee, North Carolina. He holds a great appreciation for Eudora Welty's work and teaches Welty's "A Worn Path" in his fiction writing class. He notes that with his students he examines "the architecture of how the story is put together and its mythic resonance." He writes every day for four to five hours and has been journaling from the time he was in high school.
Rash's Serena was a New York Times bestseller and a PEN/Faulkner finalist. He has written six other novels, four poetry collections, and six collections of short stories. Among his many honors are the Frank O'Connor International Short Story Award and the O. Henry Award for short stories of exceptional merit.
In 2014, he visited the Welty Education & Visitor Center to read from his short story collection Something Rich and Strange. Last year he generously participated in the Welty At Home Virtual Book Club to discuss In the Valley.
The endowed Bettye Jolly Lecture honors the late Bettye Jolly, a longtime volunteer and supporter of the Eudora Welty House & Garden. The Lecture was founded by a book group which grew out of a seminar taught by Suzanne Marrs at Millsaps College. The book group continues to meet.
In the event of rain, the lecture will be held in the Madeleine and James McMullan Lecture Hall of the Selby and Richard McRae Christian Center at Millsaps. The lecture is free and open to the public. Contributions may be made to the Jolly Lecture through the Eudora Welty Foundation.
This post is from the
archive.