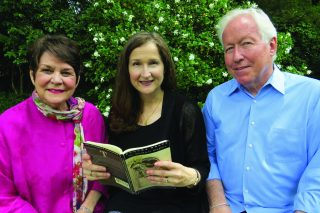 Nine favorite, well-known Jackson-area actors brought The Optimist's Daughter to life in a readers theatre presentation adapted from the Eudora Welty novel by James Anderson of Bolton, director of the Chimneyville Readers Theatre. The production was held Tuesday, June 14, at 6 p.m., staged in Room 214 of the Gertrude C. Ford Academic Complex at Millsaps College. A reception followed in the atrium.
"The Continuity of Love" featured Nicole Bradshaw, Bill Ford Campbell, Viola Dacus, Eric Eaton, Denise Halbach, Diana Howell, Jo Ann Robinson, and Lester Senter Wilson with Anderson as narrator. Pictured here are Wilson, Dacus, and Anderson. Welty biographer and scholar Suzanne Marrs offered an introduction.
This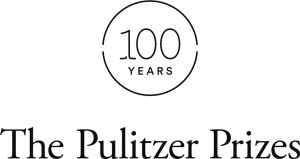 event was part of the Pulitzer Prizes Centennial Campfire Initiative, a joint venture of the Pulitzer Prizes Board and the Federation of State Humanities Councils in celebration of the 2016 centennial of the Prizes.
Welty received the Pulitzer Prize for The Optimist's Daughter in 1973.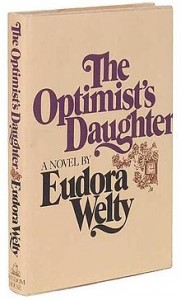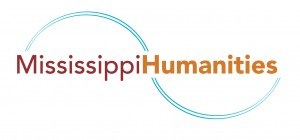 This post is from the
archive.