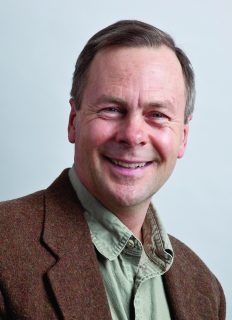 Poet and historian Stephen Cushman, the Robert C. Taylor Professor of English at the University of Virginia, visited Millsaps College on Tuesday, March 28  to read from The Red List: A Poem, which takes its title from the endangered species list. He was joined by poet Jamie Dickson, English and Creative Writing teacher at Germantown High School, who read from his work about life in the South, his time as a teacher, and his thoughts/ experiences with fatherhood.
Cushman is the author of five volumes of poetry and four critical studies of American poetry and has edited the Princeton Encyclopedia of Poetry and Poetics. He is also a Civil War historian and spoke at History Is Lunch at the Winter Archives and History Building on Wednesday, March 29 on the surrender of Confederate general Joseph E. Johnston to United States general William T. Sherman.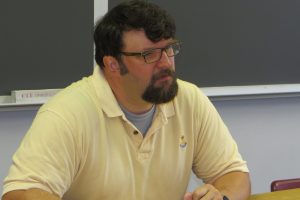 Dickson is a graduate of Millsaps College and received his MFA in Creative Writing from Bennington College. In addition to teaching, Dickson also works at Lemuria Books.
Cushman and Dickson appeared as guests of the Millsaps English Department's Visiting Writers Series, co-sponsored by the Eudora Welty Foundation. The program was free and open to the public, and a reception followed their readings.
This post is from the
archive.