Noted Eudora Welty scholar Pearl Amelia McHaney shared her considerable knowledge of Welty's work at three events in Jackson February 11 and 12.  The programs were financially assisted by the National Endowment for the Humanities through the Mississippi Humanities Council.
The Welty Foundation, in collaboration with the Eudora Welty House and Garden, Mississippi Department of Archives and History, Millsaps College, Bookfriends of University Press,  and Jackson Friends of the Library, hosted the events, all of which were free and open to the public.
McHaney discussed her latest book. A Tyrannous Eye,  (University Press of Mississippi, 2014) which explores Welty as journalist, photographer, reviewer, letter writer, essayist, and autobiographer, at the History Is Lunch program at the Winter Archives and History Building at noon on Wednesday, February 11. Books were available for purchase at the event by Lemuria Books.
That afternoon at 5:30 p.m. she read and signed books at a reception at the Welty Education and Visitors Center. Books were available for purchase in the Welty gift shop.
On Thursday, February 12, from 10 a.m.–11:15 a.m., McHaney joined Welty Foundation Scholar-in-Residence Suzanne Marrs's class on Welty's short stories at Millsaps College in Room 215 of the Ford Academic Complex. "First Love" and "The Wide Net" were the stories on the agenda. The public was invited and encouraged to attend and join in the discussion.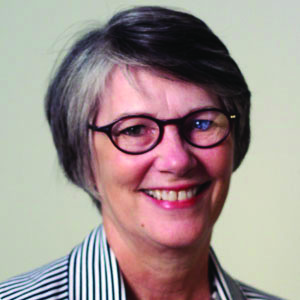 McHaney is the editor of six other Welty books and is also the editor of the Eudora Welty Review. She is associate dean for fine arts and associate professor of English at Georgia State University.
This post is from the
archive.