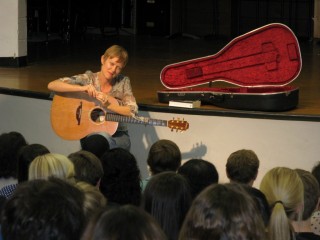 Eudora Welty's short story "The Whistle" forms the basis for a new multimedia teaching resource on the creative process. It introduces "
," a song inspired by Welty's story, written and performed by Claire Holley, Jackson, Mississippi, singer-songwriter now living in Los Angeles.
In the classroom exercise, students will read "The Whistle" and then read an excerpt from Welty scholar Suzanne Marrs' One Writer's Imagination about how Welty used a personal experience and transformed it into the story. Students will then listen to Holley's song and read a brief statement from her about its creation.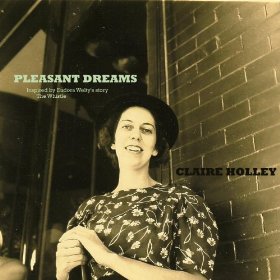 Students will compare and contrast the creative processes of these two artists, explain how the central image of a whistle functions in both works, and explore how that image means something different to each artist.
"The Whistle" was first published by Prairie Schooner in 1938 and was included in Welty's first collection of short stories,  A Curtain of Green and Other Stories, in 1941.
"The Whistle" is also found in Welty's Collected Stories and in The Library of America volume of Welty's Stories, Essays, and Memoir.
The components of "The Whistle" educational resource include teaching objectives, questions for classroom discussion and writing, the excerpt from One Writer's Imagination, a streamed copy of "Pleasant Dreams,"  Holley's comments on her creative process, 1930s Depression-era photographs by Welty, and an essay on yeoman farming in Mississippi in the 1930s. All are available on the Resources page of the Welty Foundation website.
Claire Holley began writing songs in college and has released six full length records and two EPs. Her music has been featured on NPR's "Weekend Edition" as well as in films and television shows.
Holley and other singer-songwriters whose works reflect inspiration by Welty — Caroline Herring, Kate Campbell, and Mary Chapin Carpenter — performed a concert during the Welty Centennial in 2009 and have appeared elsewhere in Welty-themed programs.
PHOTO: Claire Holley discusses the writing of "Pleasant Dreams" with students at Clinton High School. Her appearance was arranged by English teacher Alix Davis-Williams.
This post is from the
archive.