New Eudora Welty House and Garden Website Offers Many Resources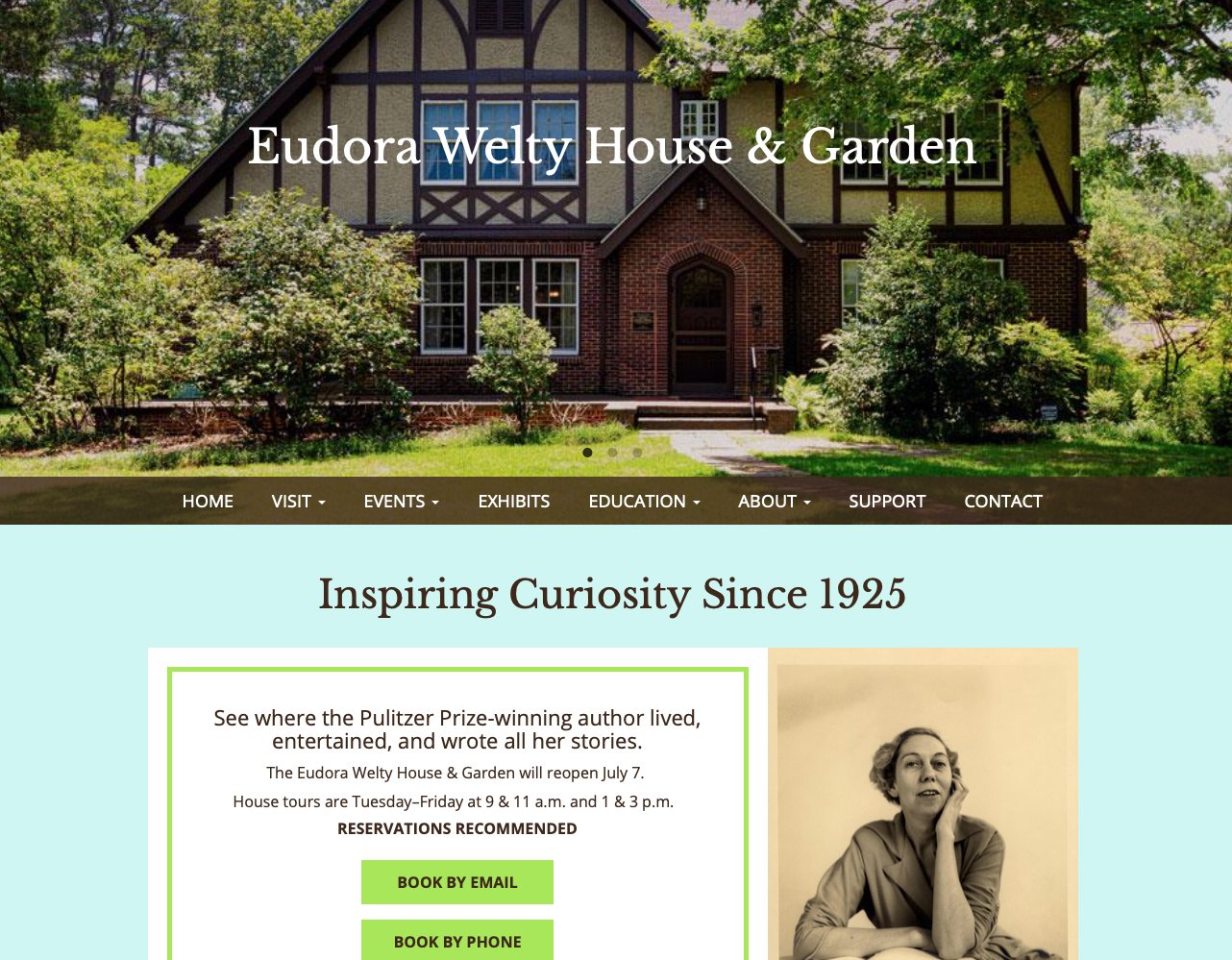 For a thorough resource of up-to-date information about the Eudora Welty House and Garden, explore the new website eudoraweltyhouse.com produced by the Mississippi Department of Archives and History. Rich with photographs, the site shares details about learning opportunities from field trips to internships. You will also find out about upcoming events and links to free educational resources for students and teachers. And you will learn more about the life, works, and home of Eudora Welty.
The site offers visitor information as well as details about how you can host an event on the grounds and in the Garden, on the Welty House side porch, or in the Education and Visitors Center. One of the most popular features of the website is a bloom calendar with photographs of the heirloom plants in the Welty Garden, planned and created by Eudora's mother, Chestina Welty, and actively tended by mother and daughter. You can also learn how to follow the Welty House and Garden on Instagram and Facebook.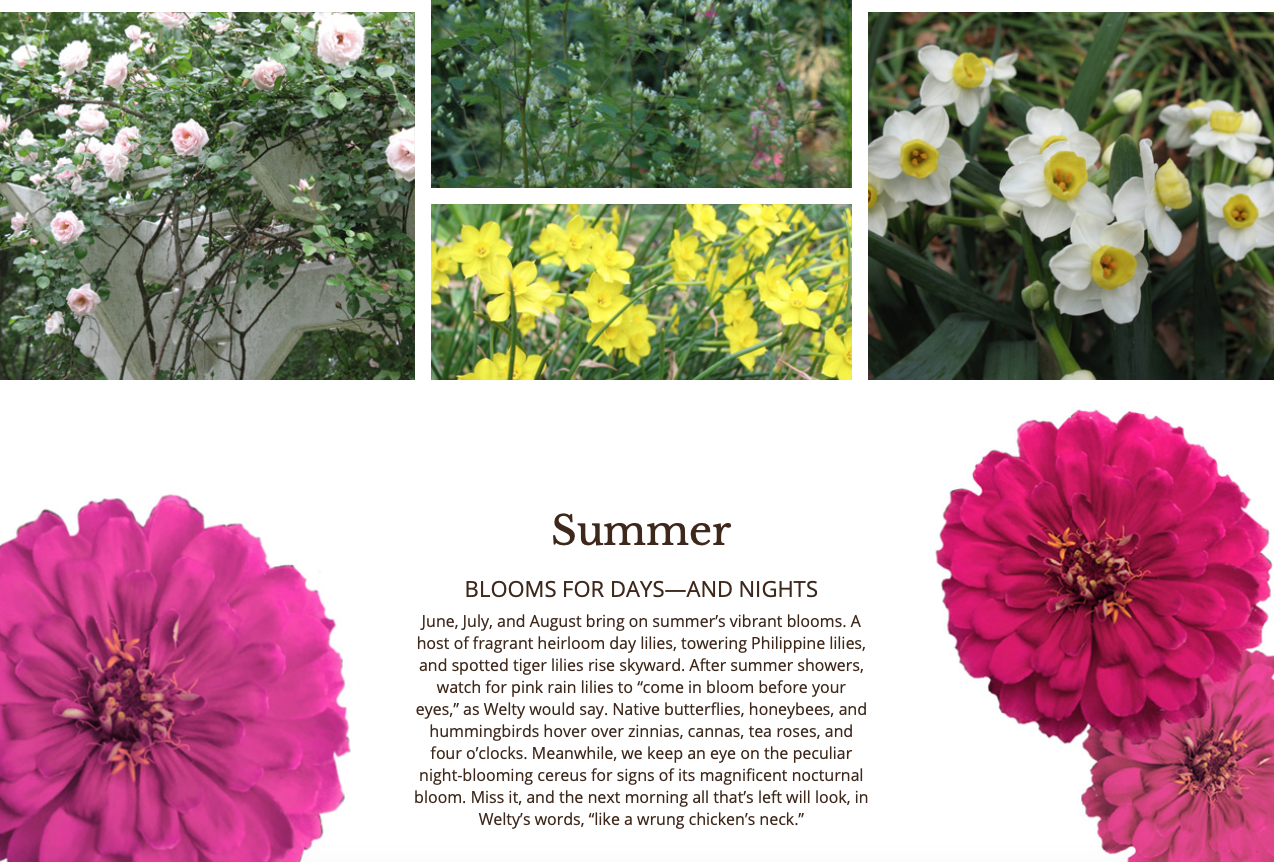 This post is from the
archive.
---