On Monday, July 18, Natasha Trethewey, the 19th Poet Laureate of the United States (2012-2014) and the State Poet Laureate of Mississippi, kicked off the 2016 McMullan Young Writers Workshop at Millsaps College. The public was invited to join youth attending to hear Trethewey deliver an emotional reading and keynote address. The program, held in the Recital Hall of the Gertrude C. Ford Academic Complex at Millsaps, was followed by a signing and book sale by Lemuria Books.
Students developed their skills throughout the five-day workshop on the campus of Millsaps, learning from accomplished writers and teachers such as Trethewey in the genres of poetry, drama, fiction, and creative non-fiction. Some 50 students in grades 9-12 from across Mississippi as well as from Louisiana and Texas attended. Students also read from their work at the concluding program.
Author Margaret McMullan, a member of the Welty Foundation National Advisory Board, was the closing session speaker. McMullan was introduced by Suzanne Marrs, who also noted that McMullan's father, the late James McMullan, was a member of the Welty Foundation National Advisory Board, and her mother, Madeleine McMullan, taught at Millsaps in the 1960s.
The McMullan Young Writers Workshop (MYWW) is a collaboration of Millsaps College and the Eudora Welty Foundation. The discounted program fee, Scholastic scholarships, and financial aid scholarships that enable students to attend MYWW are made possible by the generous support of the McMullan Family Foundation.
Students were selected by application. Several of the students are Gold, Silver, and Honorable Mention medalists from the 2016 Scholastic Writing Competition, sponsored by the Welty Foundation and administered by the Eudora Welty House and Garden. Last summer's inaugural workshop participants are pictured here. Ten of last year's workshop participants were among those enrolled this summer.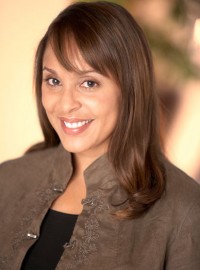 Natasha Trethewey is the author of Thrall; Native Guard, for which she won the 2007 Pulitzer Prize; Bellocq's Ophelia, which was named a Notable Book for 2003 by the American Library Association; and Domestic Work. She is also the author of Beyond Katrina: A Meditation on the Mississippi Gulf Coast. A memoir is forthcoming in 2017. She is also the Robert W. Woodruff Professor of English and Creative Writing at Emory University.
More information about the workshop may be obtained from MYWW director Liz Egan at eganee@millsaps.edu or 601.974.1308.
This post is from the
archive.