Lemuria's Cereus Readers Book Club Features Welty Readings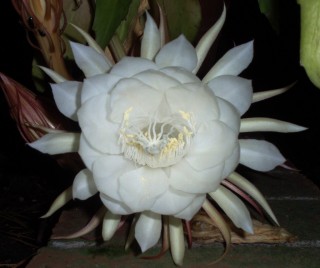 Lemuria, Jackson's independent book store, has begun a book club devoted to Welty and invites the public to participate. The group meets monthly from 12 noon – 1 p.m. in the dot.com building adjacent to Banner Hall. The March 28 and April 25 gatherings will feature parts 1 and 2 of The Golden Apples. See the Lemuria Blog or contact lisa@lemuriabooks.com for more information.
The Cereus Readers Books Club was created in honor of Welty and her friends who gathered for the annual blooming of the night-blooming cereus flower. Lemuria has also posted a Knowing Miss Welty blog with stories from people who knew Welty herself as well as those who admire her work. The bookstore has highlighted Welty in a promotion campaign entitled Miss Welty's REAL Bookstore with posters and bookmarks.
This post is from the
archive.
---