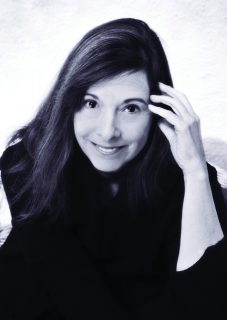 Pulitzer Prize-winning playwright Beth Henley will share her considerable wit and talent as the Bettye Jolly Lecturer on Thursday, March 23 at 4:30 p.m. in the Garden of the Eudora Welty House.  She will discuss her Jackson roots, her link to New Stage Theatre, and her career as an actor, playwright, and screenwriter with Suzanne Marrs, Eudora Welty Foundation Scholar-in-Residence. A reception will follow the program. Photograph of Ms. Henley courtesy Michael Childers. 
A special presentation of the afternoon will be scenes from Henley's Pulitzer Prize-winning play, Crimes of the Heart. Produced by Peter Friedrich, Millsaps College Assistant Professor of Theater, the vignettes will be directed by veteran actor/director John Maxwell and feature Sydney Blackwell as Meg Macgrath and Michael Winslow as Doc Porter.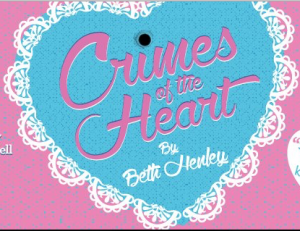 Maxwell, Blackwell, and Winslow will be reprising their roles from the 2015 production of Crimes at New Stage Theatre, the premier production of its 50th anniversary season. Playbill graphic courtesy New Stage Theater.
In the event of rain, the Lecture will be held at Millsaps College in the Recital Hall of the Gertrude C. Ford Academic Complex. The reception will be in the second floor lobby.
Henley is a native of Jackson, Mississippi, and graduated from Murrah High School. She attended Southern Methodist University where she wrote and produced her first play. Crimes of the Heart was her first play to be professionally produced. After winning the 1979 Great American Play Contest of the Actors Theatre of Louisville, it moved to Broadway where it received the Pulitzer and the New York Drama Critics Circle Award for Best American Play of 1981.
Henley has written several other plays as well as screenplays, including for Crimes, which starred Diane Keaton, Jessica Lange, Sissy Spacek, and Sam Shepard and was nominated for an Academy Award.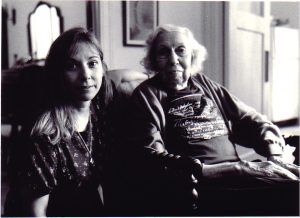 Henley considered becoming an actress, following her mother, the late Lydy Becker Caldwell, an accomplished actress and friend of Eudora Welty's through their shared association with New Stage Theatre.
In 1994 Henley interviewed Welty about "A Worn Path," an educational component of Bruce Schwartz's film adaptation of Welty's short story. This photograph is from that interview, used through the courtesy of the photographer, James Patterson.
This post is from the
archive.