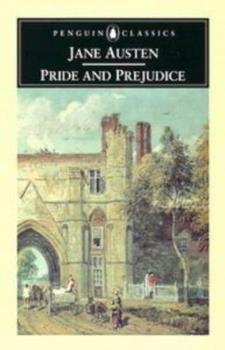 Jane Austen's Pride and Prejudice will be read and discussed by participants in the Welty-at-Home Book Club on Mondays at 12 noon CST September 12 through November 7. Join us for this 8-week encounter with discussion led by Welty biographer and friend Suzanne Marrs, professor emerita of Millsaps College, and Susan Allen Ford, editor of Persuasions: The Jane Austen Journal and professor emerita of Delta State University.

The first session will be a discussion of Eudora Welty's essay "The Radiance of Jane Austen." You can view the essay for free until September 16 here:
https://welty.mdah.ms.gov/sites/default/files/2022-09/radiance-jane-austen_final.pdf
During this meeting, Eudora's niece, Mary Alice Welty White, will talk about her aunt's admiration for Jane Austen.
We will be using the Penguin Classics edition with an introduction by Tony Tanner and notes by Vivien James; however, any text will do.
The Zoom link will be the same for all meetings: https://us06web.zoom.us/j/83942526
Here's the schedule:
Week 1 – September 12: Eudora Welty, "The Radiance of Jane Austen" ; Pride and Prejudice, vol. 1, ch.1-8
Week 2 – September 19: Pride and Prejudice, vol. 1, ch. 9-17
Week 3 – September 26: vol. 1, ch. 18-23
Week 4 – October 3: vol. 2, ch. 1-9 (ch. 24-32)
Week 5 – October 10: vol. 2, ch. 10-19 (ch. 33-42)
*OFF Monday, October 17​​​*
Week 6 – October 24: vol. 3, ch. 1-4 (ch. 43-46)
Week 7 – October 31: vol. 3, ch. 5-10 (ch. 47-52)
Week 8 – November 7: vol. 3, ch. 11-19 (ch. 53-61)
This post is from the
archive.