Annual Plant Sale Benefits Welty Foundation
The Welty House and Garden's annual plant sale was a successful, if wet, event, benefitting the Eudora Welty Foundation. A rainy April day did not deter visitors from shopping and celebrating Eudora's birthday.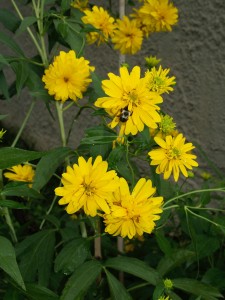 The sale included perennials and bulbs admired by Eudora and her mother as well as custom grown items and others propagated from cuttings taken from the restored Welty Garden.
Many visitors enjoyed birthday cake and lemonade served on the side porch throughout the day and the free tours offered of the Welty House and Garden. Eudora would have been 106 on April 13.
This post is from the
archive.
---