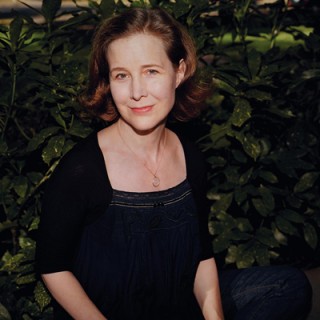 Acclaimed novelist Ann Patchett presented a public program at Millsaps College in January as the 2013 Eudora Welty Visiting Lecturer in Humanities. Named by Time magazine as one of the World's Most Influential People for 2012, Patchett is also a former member of the Welty Foundation National Advisory Board.
The Welty Lecture was established in 1982 for the purpose of bringing to the college distinguished scholars, writers, artists and critics who have made significant contributions to the understanding and appreciation of southern culture. The endowment honors Eudora Welty, and such notable writers and scholars as Cleanth Brooks, John Shelton Reed, Ellen Douglas and Clyde Edgerton have visited Millsaps as part of the Welty Lecture program.
Patchett is the author of six novels: the New York Times bestsellers State of Wonder and Run; The Patron Saint of Liars, which was a New York Times Notable Book of the Year; Taft, which won the Janet Heidinger Kafka Prize; The Magician's Assistant; and Bel Canto, which won the PEN/Faulkner Award, the Orange Prize, the BookSense Book of the Year, and was a finalist for the National Book Critics Circle Award. She is also the author of two works of nonfiction: the New York Times bestselling Truth & Beauty and What Now?
Patchett has written for many publications, including the Atlantic Monthly, Harper's Magazine, Gourmet, the New York Times, Vogue, and the Washington Post. She lives in Nashville where she recently opened an independent book store, Parnassus.
For more information, please contact Steve Kistulentz, assistant professor of English, at 601-974-1305 or Steve.Kistulentz@millsaps.edu.
This post is from the
archive.