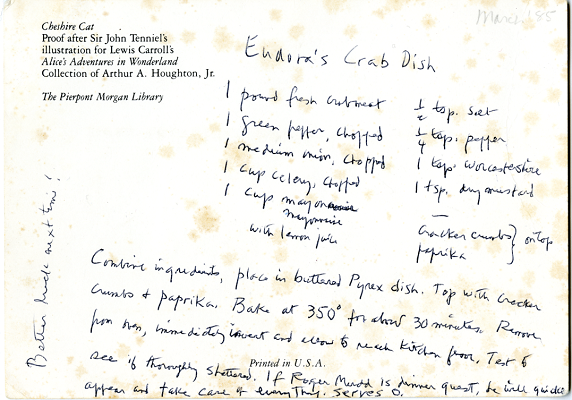 The Margaret Walker Center is sorry to announce that the Cooking Thanksgiving with Margaret Walker and Eudora Welty that was scheduled for tonight will have to be postponed due to COVID-19 precautions. Participants have come in close contact with the virus in the last 24 hours, and, out of an abundance of caution, the demonstration will have to be postponed to a yet-to-be-determined date. Thank you for your understanding, and we wish you and all of your a safe. healthy, and happy Thanksgiving!
In celebration of the Thanksgiving holiday, the Margaret Walker Center (MWC) at Jackson State University, in partnership with Eudora Welty House and Garden and Foot Print Farms, will present a one-hour virtual "Cooking Thanksgiving" demonstration and discussion at 6:00 p.m. on Tuesday, November 24. Livestreamed on the Jackson State University Television Facebook page from Foot Print Farms, the event will feature Margaret Walker's and Eudora Welty's favorite holiday recipes for cheese straws, a crab dish, relish tray, and a special bourbon drink. Shown above is Eudora's Crab Dip recipe and below is Margaret's Cheese Straws recipe, both handwirtten by the authors.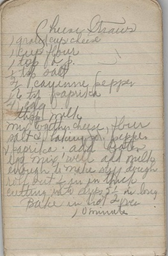 Chef Enrika Williams of Fauna Foodworks and Lauren Rhoades, director of the Eudora Welty House and Garden, will discuss the history and significance of tehse menus and the foodways they represent. Angela D. Stewart, Margaret Walker Center archivist, will moderate. The theme os the program is to show how Margaret Walker and Eudora Welty were not just literary geniuses but everyday persons who enjoyed displaying their hospitality and became good friends later in life.
Foot Print Farms, LLC, in Jackson, Mississippi, was established by Dr. Cindy Ayers Elliot, who dedicates her time and efforts to ensure that her farm is economical and environmentally friendly as well as an educational tool for novice farmers.
For more information, contact the Margaret Walker Center at 601-979-3935 or email mwa@jsums.edu.
This post is from the
archive.