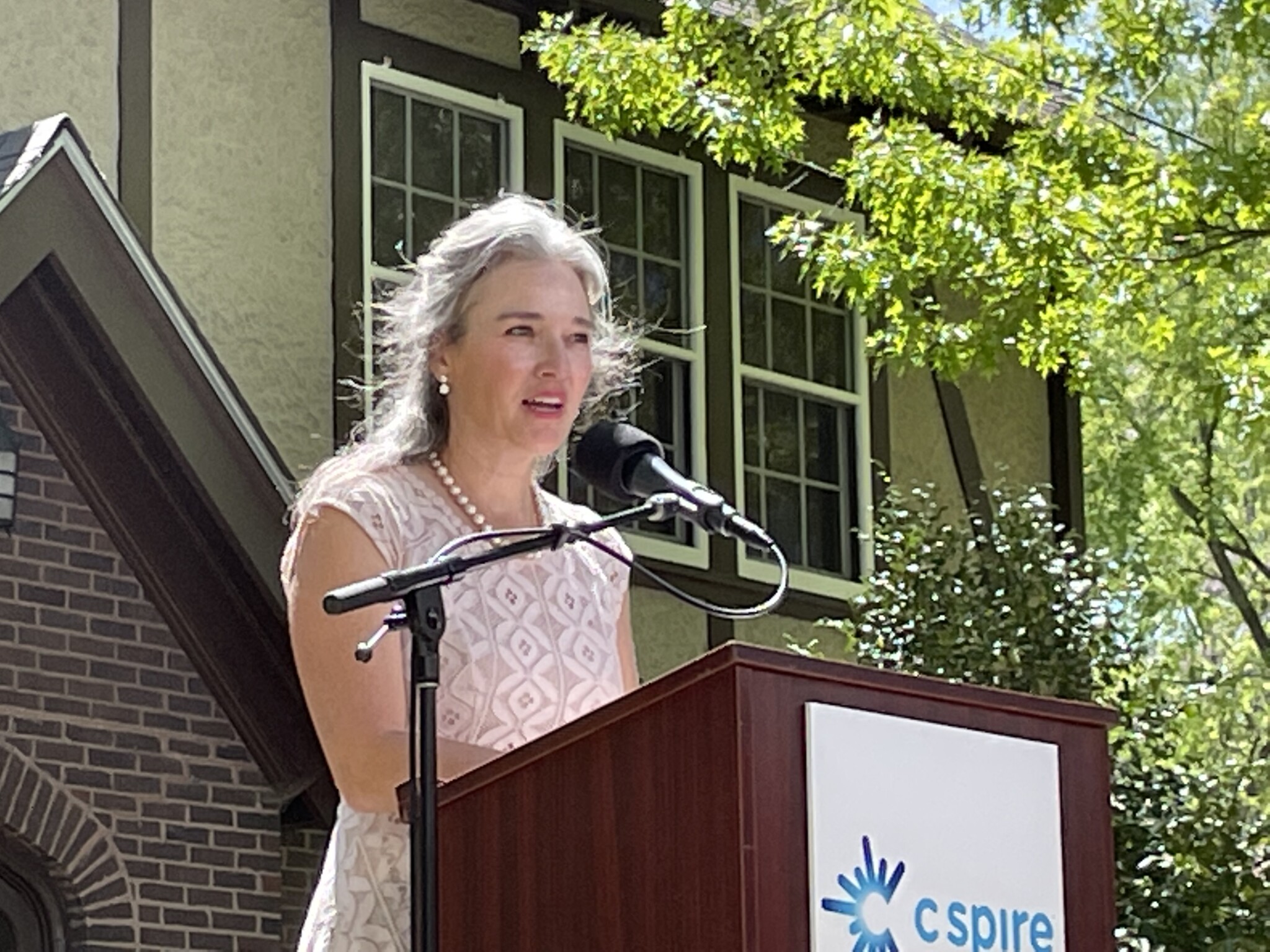 The 2023 statewide winners in the Scholastic Writing Awards Program have been announced by Sally Birdsall, Scholastic Administrator for the Mississippi Writing Region, who is shown above welcoming guests to the 2022 Scholastic awards event. The winners will be recognized at an awards program on Sunday, April 16, at 2 p.m. at the Eudora Welty House & Garden. Winners, teachers, and families are invited to tour the Welty House before the program. Awardees are listed here.
The Scholastic Writing Awards Program is sponsored in Mississippi by the Eudora Welty Foundation and the Mississippi Department of Archives and History and is generously supported by the C Spire Foundation.

Honorees include five American Voices nominees, 15 Senior Portfolio notables, 74 Gold Key winners, 79 Silver Key winners, and 86 Honorable Mention recipients. They represent public and independent schools throughout the state. Categories of their works include critical essay, dramatic script, flash fiction, humor, journalism, novel writing, personal essay/memoir, poetry, science fiction/fantasy, and short story. Several students received awards for more than one entry.
The keynote speaker will be David Dennis, Jr., senior writer at Andscape and an American Mosaic Journalism Prize recipient. A graduate of Davidson College, he is the author of The Movement Made Us: A Father, a Son, and the Legacy of a Freedom Ride, a collaboration with his father, David Dennis, Sr., noted civil rights activist.
This post is from the
archive.