2021 Summer Welty Research Fellowship Application Deadline Set for March 26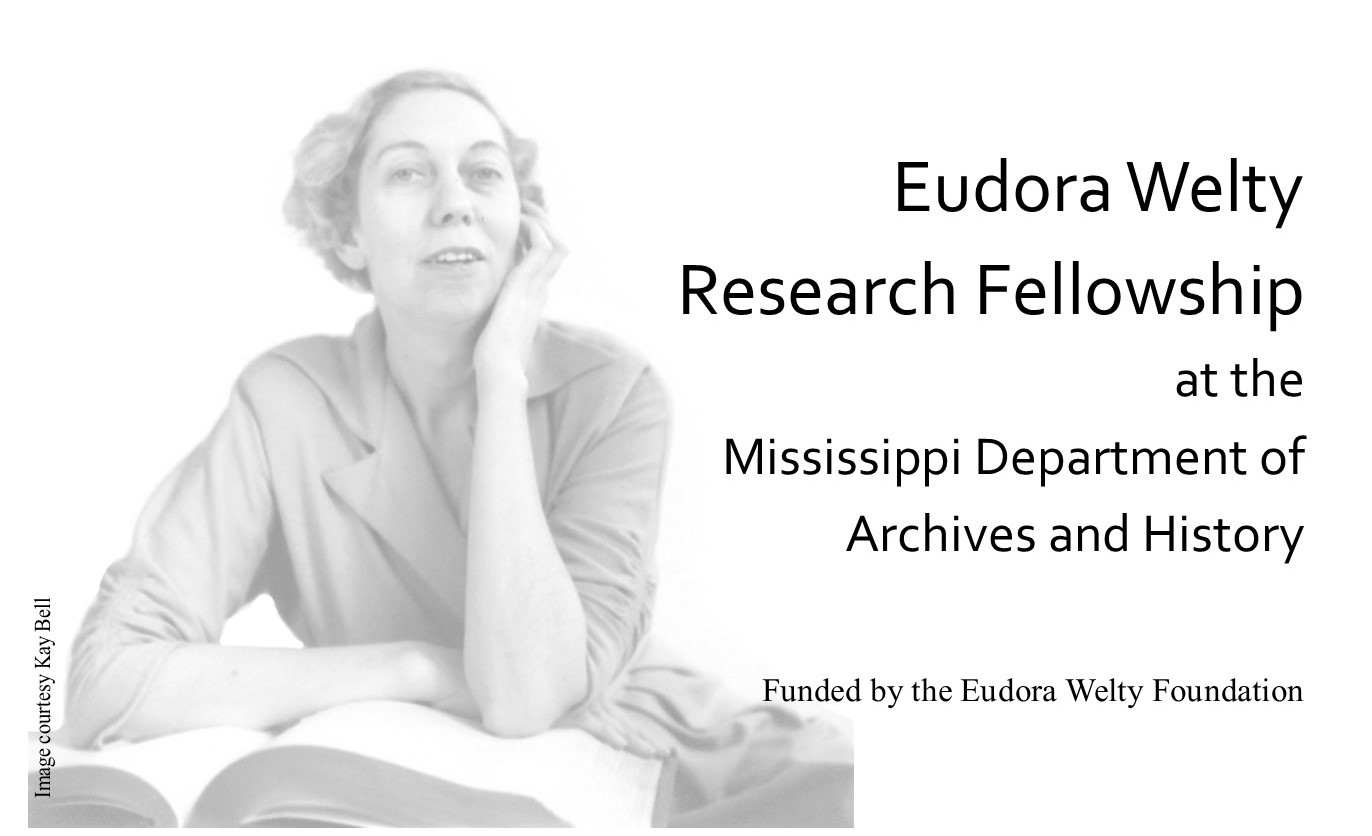 Graduate students interested in conducting primary source research on Eudora Welty are invited to apply for the 2021 Welty Research Fellowship sponsored by the Eudora Welty Foundation and the Mississippi Department of Archives and History (MDAH). This annual fellowship opportunity now offers a $5,000 stipend for research to be conducted in the Eudora Welty Collection and related materials at MDAH. The deadline for applications is March 26, 2021.
The fellowship will be awarded to a graduate student to conduct research at the archives in Jackson, Mississippi, over the course of two weeks during the summer of 2021. Preference will be given to students enrolled in a doctoral program. Please download and share this promotional flier. Additional information, including the application form and a link to the Eudora Welty Collection description, are available here.
This post is from the
archive.
---