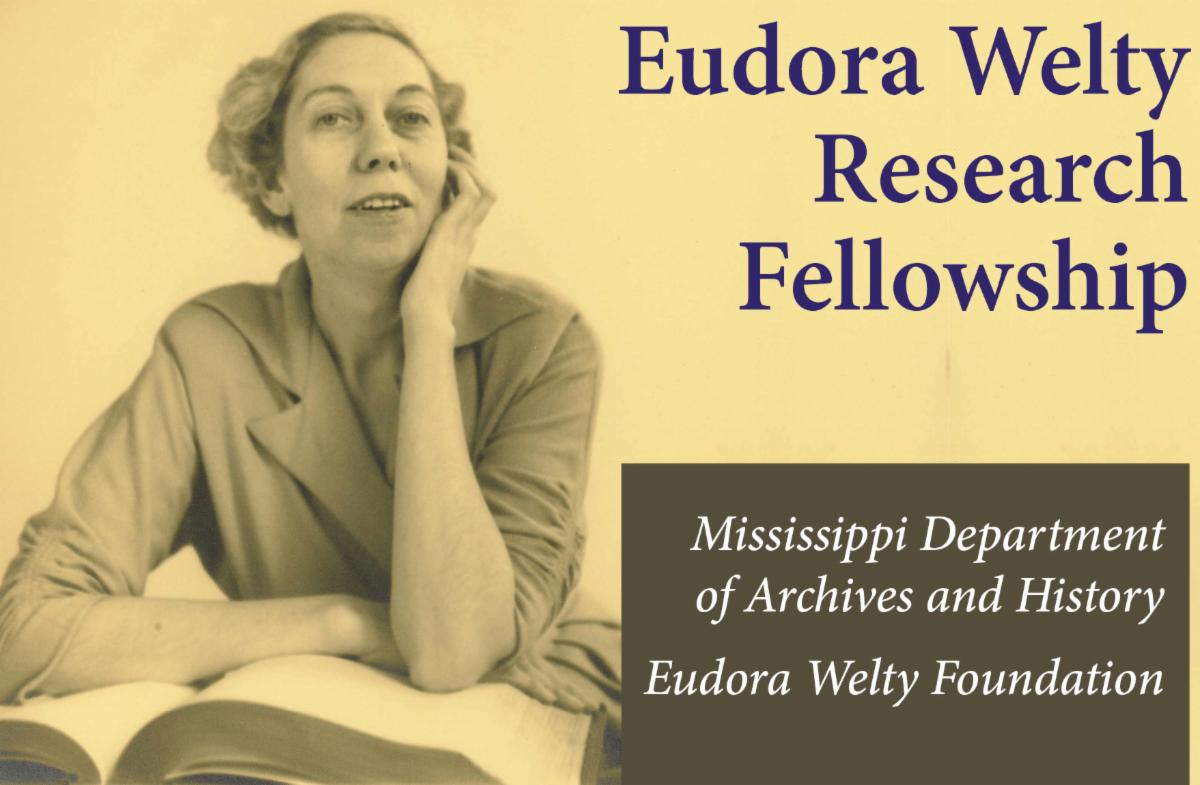 Graduate students enrolled in an accredited college or university are invited to apply by March 4 for the competitive fellowship of $5,000 sponsored by the Eudora Welty Foundation and the Mississippi Department of Archives and History (MDAH). The fellowship encourages and supports the use of the Welty Collection at MDAH. Preference is given to doctoral students.
The Eudora Welty Collection is an extensive repository of Welty materials and consists principally of drafts, revised copies, and printer's versions of Welty's works, including stories, books, essays, reviews, lectures, speeches, and drama. The collection also contains incoming and outgoing correspondence of Welty; negatives and photographs taken by Welty and her father; and memorabilia.
The recipient is expected to be in residence for two weeks during the summer of 2022 to conduct research at the William F. Winter Archives and History Building in Jackson, Mississippi. At the conclusion of the two-week stay, the fellow will be asked to give a presentation and submit a summary report on the fellow's research findings.
The stipend may be used to cover travel, accommodations, and other expenses during the recipient's time researching at the archives. (Ineligible costs include computer equipment, hardware, or software; childcare, and photo framing/matting.) The stipend will be paid in increments, with the final payment given upon submission of the summary report.
The first recipient of the fellowship, given for the first time in 2011, was Elizabeth Crews, who received her Ph.D. from Georgia State University and is now Associate Professor of English at Blue Mountain College in Mississippi.
For more information and an application, visit the this link.
Application packets may be submitted electronically to fgaley@mdah.ms.gov or by mail to Forrest Galey, Mississippi Department of Archives and History, Eudora Welty Research Fellowship, P. O. Box 571, 200 North Street, Jackson, MS 39205-0571.
This post is from the
archive.