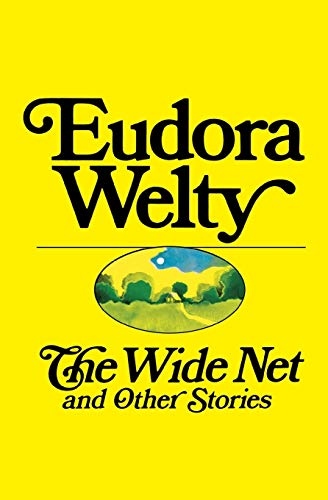 The popular "Welty At Home" Book Club will read and discuss Eudora Welty's The Wide Net and Other Stories beginning May 16 and concluding July 25. Led by Welty scholar and biographer Suzanne Marrs, the hour-long discussions will take place on Mondays at 12 noon CDT via Zoom. Those who have previously participated in the book club are already registered. Newcomers may email info@eudoraweltyhouse.com to receive the link to this free program. The full schedule is below.
Here is the schedule for The Wide Net and Other Stories.
Week 1 May 16 "First Love"
Week 2 May 23 "The Wide Net"
No program on Memorial Day May 30
Week 3 June 6 "A Still Moment"
Week 4 June 13 "Asphodel"
Week 5 June 20 "The Winds"
Week 6 June 27 "The Purple Hat"
No program on Independence Day July 4
Week 7 July 11 "Livvie"
Week 8 July 18 "At the Landing"
Week 9 July 25 Discussion of the whole collection
Published by Welty in 1943, this was her second collection and includes eight stories set basically in the Mississippi Natchez Trace and New Orleans regions. The Wide Net and Other Stories received a second-place O. Henry Prize. She also received a complimentary letter about it from British author E. M. Forster, which she framed and displayed and can be seen on a tour oid the Welty House and Garden. Welty greatly admired Forster's work, especially A Passage to India.
This post is from the
archive.