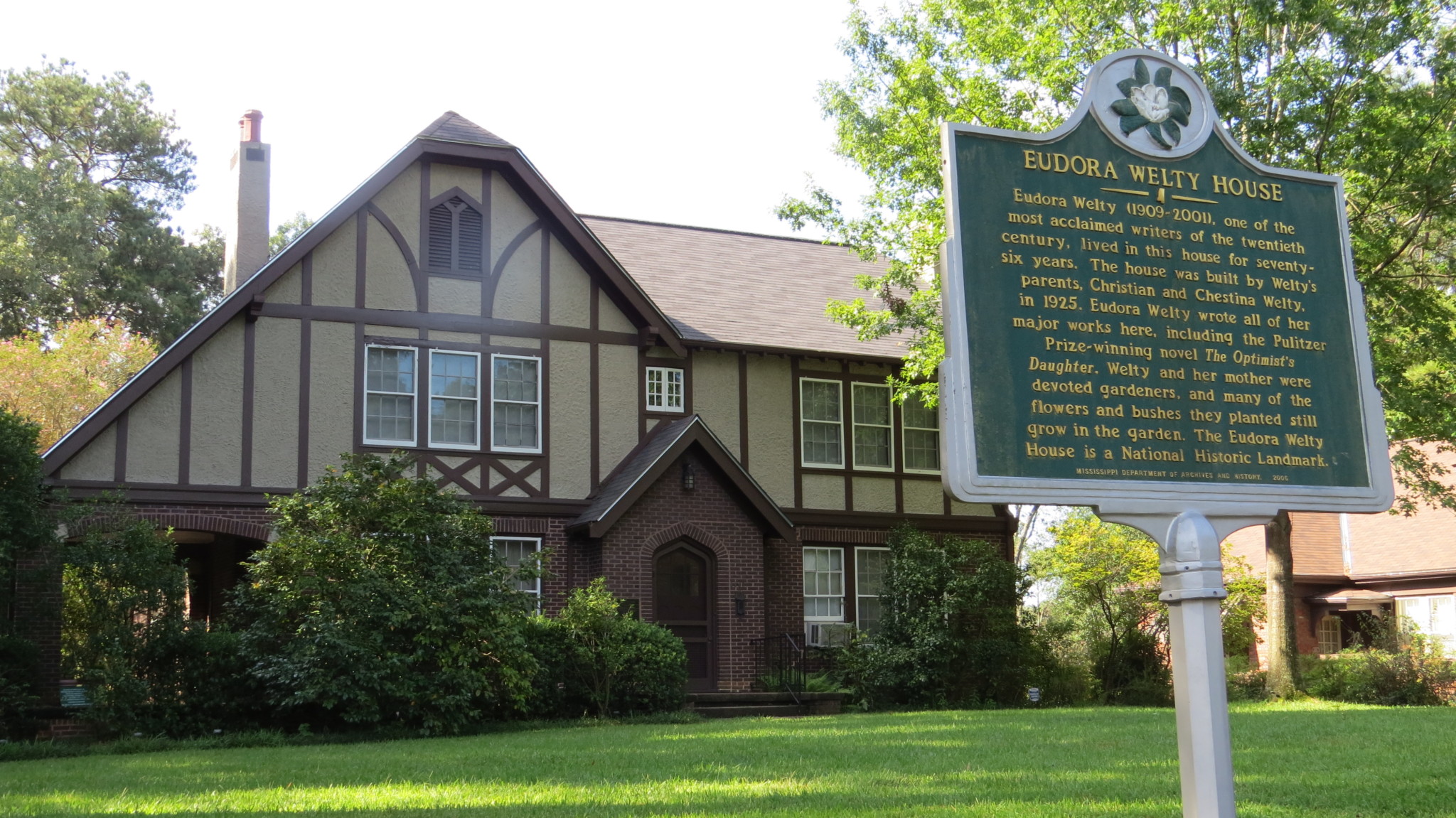 Prepare to engage in five delightful weeks virtually exploring the Eudora Welty House and learning how it informs visitors about Welty's fiction and non-fiction. Your tour guides will be Welty scholars Suzanne Marrs and Michael Pickard, who have taught about Welty at Millsaps College for a combined total of nearly 40 years. Marrs and Pickard are shown here leading a Continuing Education Seminar at the Eudora Welty Education and Visitors Center.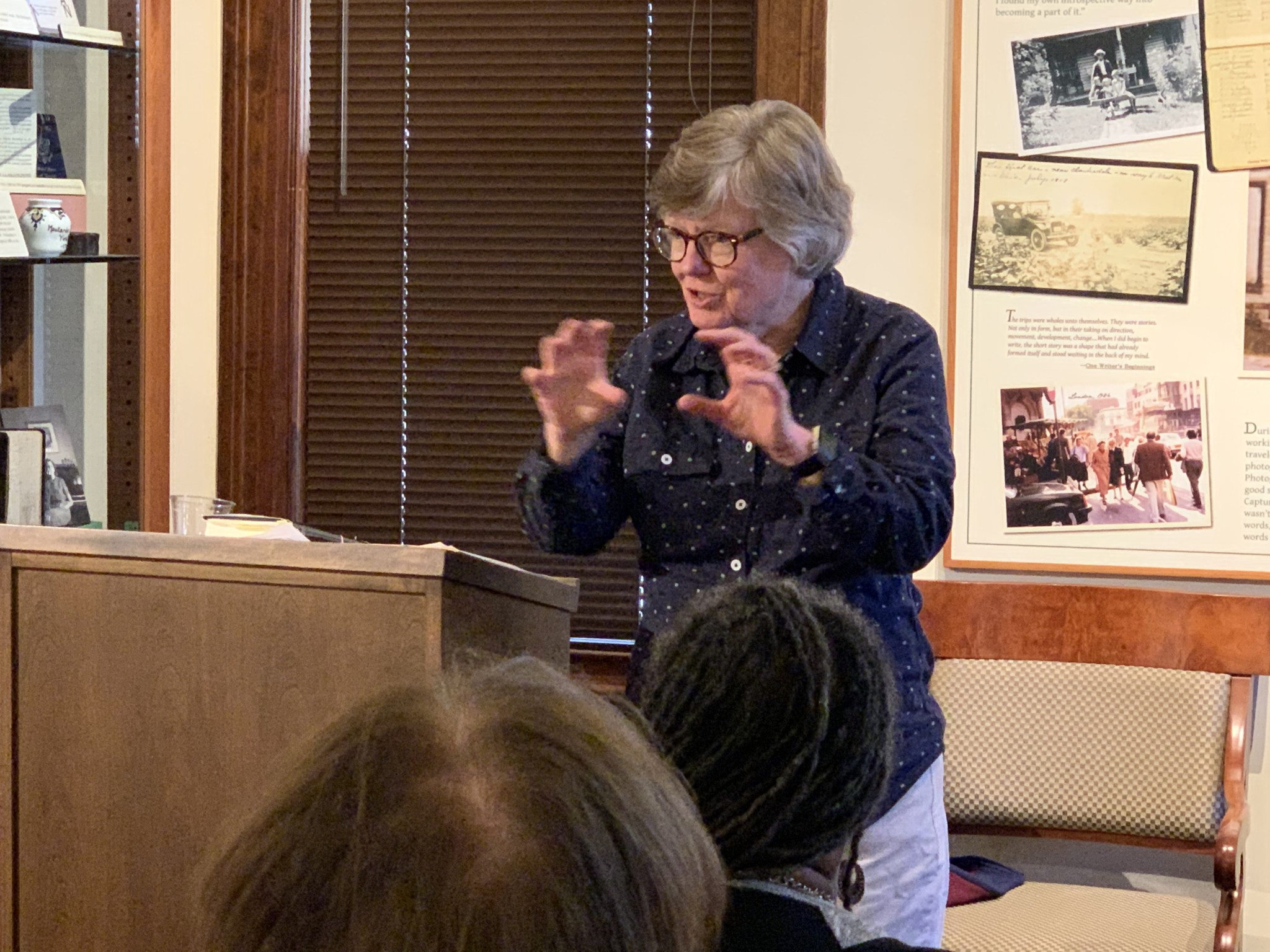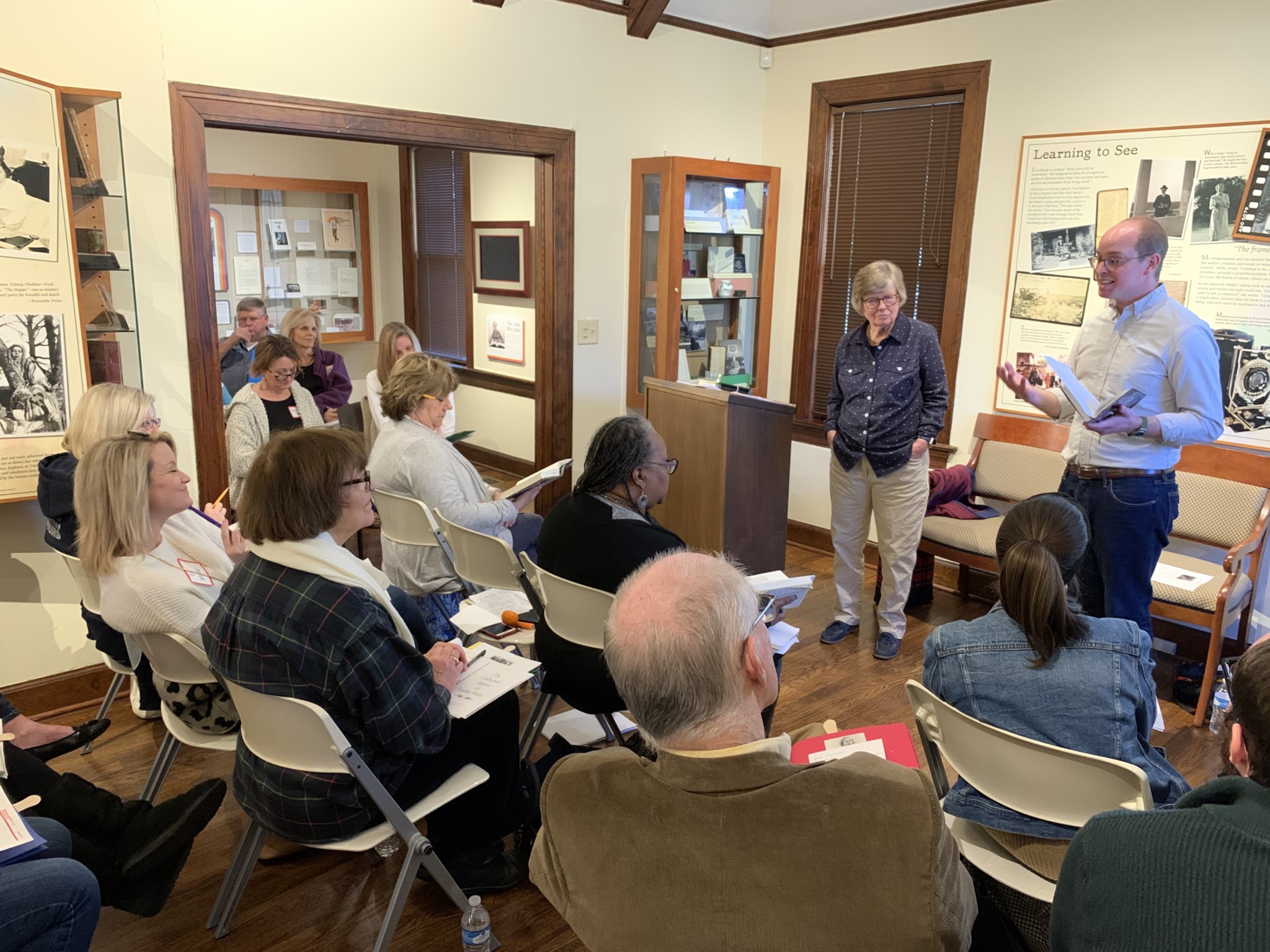 Welty and the House of Fiction, a popular seminar taught by Marrs and Pickard and previously offered to teachers for CEUs, will be taught on line in July and August to Millsaps students as well as the general public of lifelong learners and fans of Welty.  From July 8-August 11, enrollees in the class will have  guided room-by-room video tours of the Welty House and virtual/live classroom discussions, all led by Marrs and Pickard. The videos will be view-on-demand, available when convenient to participants. The on-line classroom discussions will be held on Mondays and Wednesdays from 12-11:30 a.m. CDT.
Resources that will be utilized include Welty's novel The Optimist Daughter and memoir One Writer's Beginnings, Marr's definitive Eudora Welty: A Biography, and the tour information of the Welty House and Garden as curated by the Mississippi Department of Archives and History. Offered through Millsaps, the fee for the course is $450. The link to learn more about the course and to register is here.  For questions, email info@millsaps.edu.
This post is from the
archive.