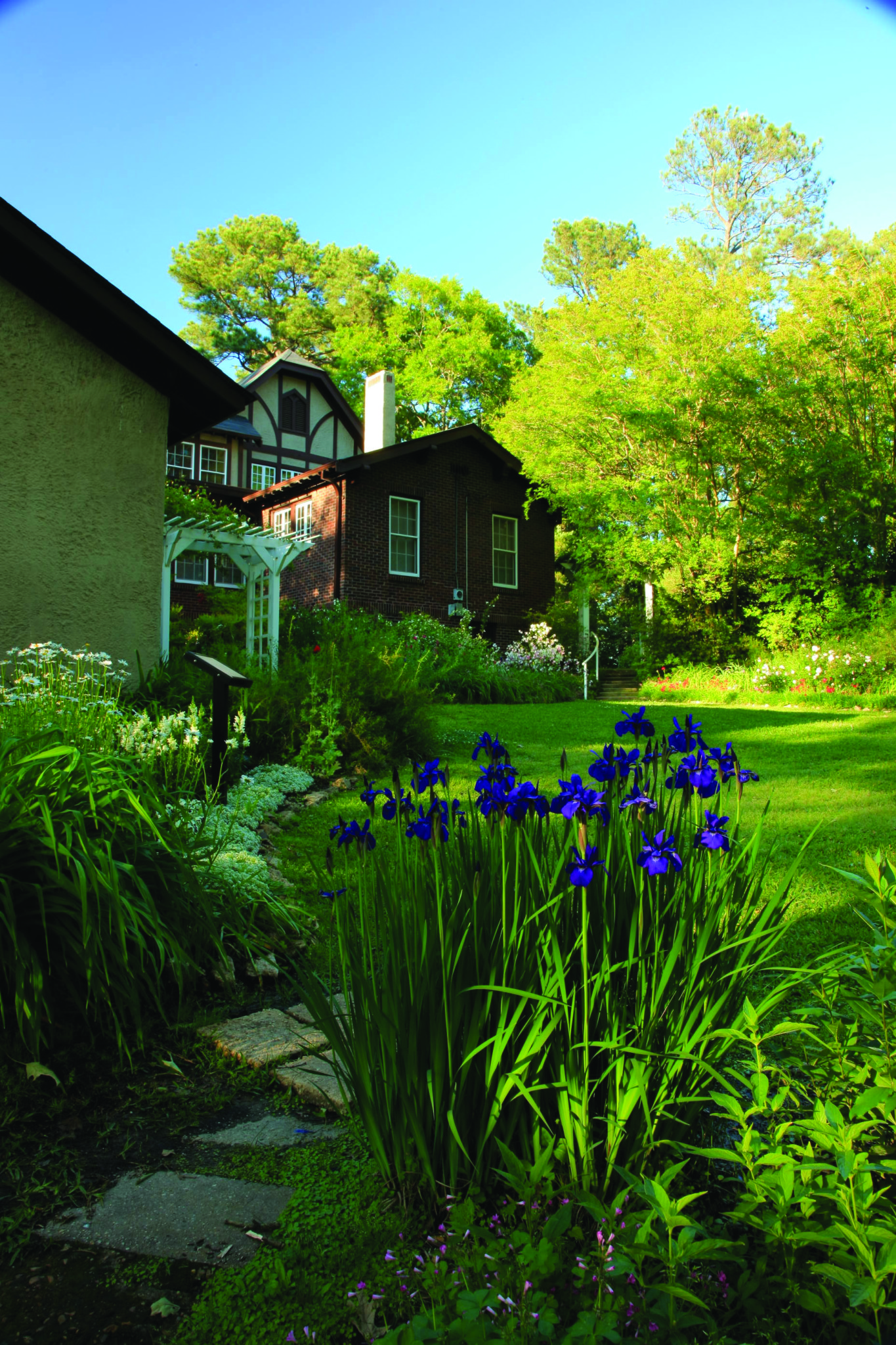 Spring is in blossom at the Eudora Welty House and Garden, and activities are as abundant as the flowers. Eudora Welty's 110th birthday will be celebrated in style at the Eudora Welty House and Garden on Saturday, April 13, all day long. The House will be open for free tours at 9 a.m., 11 a.m., and 1 p.m. Birthday cake and lemonade will be served on the side porch.
Next door behind the Welty Education and Visitors Center, the Spring Plant Sale, benefitting the Welty Garden, will be held from 9 a.m. until 1 p.m. or until all the plants are gone! Among the selections for purchase will be many favorites noted in her stories and  correspondence: daylilies (divided from Chestina Welty's plantings), Siberian iris (Caesar's Brother), golden glow, sedum, blackeyed Susan, and night-blooming cereus, a bloom from which is shown here.
Saturday afternoon at 4 p.m., the celebration for the new and revised edition of Photographs by Eudora Welty will be held on the front lawn of the Welty House and Garden. Free and open to the public, the program will be followed by a book sale and reception. See the related story here on the website.
This post is from the
archive.