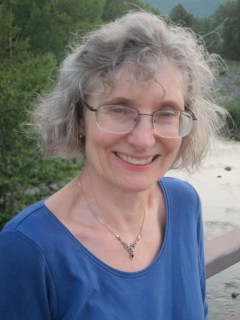 Rosanna Warren, acclaimed poet and distinguished faculty member at the University of Chicago, shared selections from her poetry and personal reminiscences as the guest artist for the 2016 Bettye Jolly Lecture, sponsored by the Eudora Welty Foundation, on March 21 in the Garden at the Eudora Welty House.
Suzanne Marrs, Welty Foundation Scholar-in-Residence and emerita professor of English at Millsaps College, engaged in conversation with her after the lecture. Warren discussed what it was like to grow up in a literary household (her parents were authors Robert Penn Warren and Eleanor Clark) and offered thoughts about her parents' association and friendship with Eudora Welty.
LISTEN TO THE INTRODUCTION, LECTURE, AND CONVERSATION HERE.
Warren's most recent book of poems is Ghost in a Red Hat, published in 2011 by W. W. Norton and Company. Also published by Norton, her second collection of poetry, Stained Glass, received a Lamont Poetry Selection award from the American Academy of Poets in 1993. She is also the author of a book of literary criticism, Fables of the Self: Studies in Lyric Poetry, published in 2008 by Norton.
A member of the American Academy of Arts and Letters and the American Academy of Arts and Sciences, Warren has served as chancellor of the Academy of American Poets. She has received a Pushcart Prize, the Witter Byner Poetry Prize, the Sara Teasdale Award in Poetry, and a Guggenheim Fellowship. Warren was the Emma Metcalf Professor of the Humanities at Boston University and is the Hanna Holborn Gray Distinguished Service Professor for the John U. Nef Committee on Social Thought and the College at the University of Chicago.
She graduated from Yale University in 1976 with a bachelor's degree in painting and received an MA from the Writing Seminars at the Johns Hopkins University in 1980. In 2000 she was The New York Times Resident in Literature at the American Academy in Rome. During 2008 and 2009, Warren was a fellow of the Dorothy and Lewis B. Cullman Center for Scholars and Writers at the New York Public Library.
The lecture series was inspired by the late Bettye Jolly of Jackson, Mississippi, a long-time docent at the Eudora Welty House and Garden. Jolly, who died in 2014, was also a faithful member of a book club that was initiated in a Great Topics Seminar led by Suzanne Marrs, and the book club wanted to remember her love of reading in this special way and asked the Welty Foundation to assist. Gifts in support of the Bettye Jolly Lecture may be directed to Eudora Welty Foundation, P. O. Box 55685, Jackson, MS 39296-5685 or made on line through this website on the Contribute feature.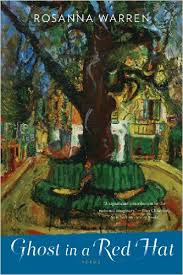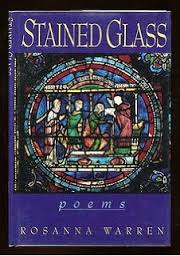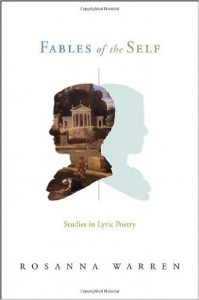 This post is from the
archive.