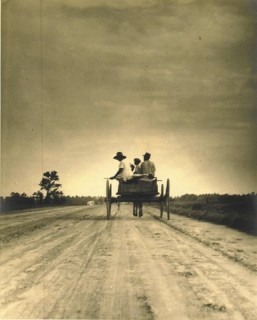 "Eudora Welty: 27 Portraits," an exhibit featuring Welty photographs of the 1930s and '40s, was on display at the WilJax Gallery in Cleveland, Mississippi, from September through early November.  The images featured people captured by Welty in rural and urban settings.
The opening reception September 12 attracted numerous guests from the Delta region, and educational programs with Delta State University, Coahoma Community College, and other area schools enhanced the historic images' showing. The exhibit was curated by photographer and gallery owner Will Jacks, who also stocked Welty books and photographs in the gallery's gift shop.
The Welty photographs were shown through the courtesy of Eudora Welty LLC — Eudora Welty Collection, Mississippi Department of Archives and History.
This post is from the
archive.