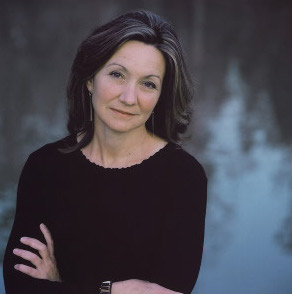 Award-winning novelist and short story writer Jill McCorkle presented a public reading from her latest novel, Life after Life, at Millsaps College on February 19. The program was held in conjunction with McCorkle's visit to Suzanne Marrs' English classes at the college and sponsored by the Millsaps – Welty Foundation Partnership.
McCorkle is the author of four novels and four collections of short stories, five of which have been named New York Times notable books. Four of her stories have been selected for Best American Short Stories, and one of her essays, "Cuss Time," was chosen for Best American Essays. She has received the John Dos Passos Prize for Excellence in Literature and the New England Booksellers Award.
McCorkle teaches creative writing in the MFA Program at North Carolina State University and is a core faculty member of the Bennington College Writing Seminars and a frequent instructor in the Sewanee Summer Writers Program. She has also taught at UNC-Chapel Hill, Tufts, Brandeis, and Harvard.
During McCorkle's visit to the college, her husband, Tom Rankin — noted photographer, filmmaker, and folklorist — also spoke to lMillsaps art classes and presented a public program on February 18. Rankin is director of the Master of Fine Arts program in Experimental and Documentary Arts at Duke University. He was included in the list of "100 Most Important People in Photography" by American Photo Magazine in 2005.
This post is from the
archive.