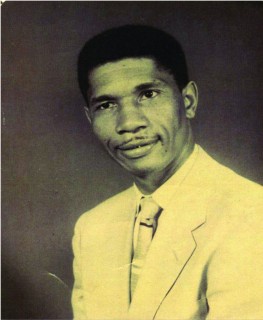 A new teaching unit on "Where Is the Voice Coming From?," Eudora Welty's short story based on the 1963 assassination of Mississippi civil rights pioneer Medgar Evers, is now available here on the Welty Foundation website under Resources.
The story is brought to life by an audio recording of a dramatic interpretation by Rush Rehm, Ph. D., one of three actors from Stanford University who did interpretive readings of Welty stories at Millsaps College in 2013. Told from the point of view of the assassin speaking in explicitly offensive language, "Where Is the Voice Coming From?" is a haunting recounting of the murder and was written by Welty on the day that Evers died.
In addition to the audio recording of the story, the unit contains helpful background on the early sixties in Mississippi, Welty's experience in writing and publishing the story, questions for teachers to use before and after their students read the story, Common Core reading standards for literature for grades 9/10 and 11/12, and information about visiting the Welty House and Garden and the Medgar Evers Home Museum. Downloadable pdfs also contain images from the Mississippi Department of Archives and History.
The teaching package was developed by Welty House and Garden staff with the assistance of content advisors Stephanie Rolph, historian, and Suzanne Marrs, English professor, both of Millsaps College. Significant help was provided by high school English teachers from area schools, especially Sarah Ballard of Murrah and Alix Davis Williams of Clinton, according to Lee Anne Bryan, education outreach specialist who coordinated the unit.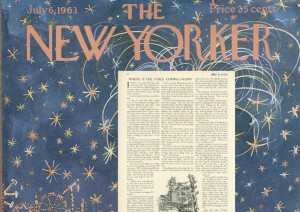 The study of this story, originally published in The New Yorker on July 6, 1963,  received heightened interest nationwide during 2013 as the 50th anniversary of Evers' murder was commemorated.
This post is from the
archive.