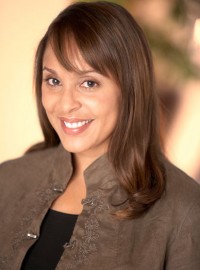 Pulitzer Prize-winning poet Natasha Trethewey made a special appearance at Millsaps College on Friday, February 19, for Friday Forum, a public program, at in the Recital Hall of the Gertrude C. Ford Academic Complex. The nation's Poet Laureate in 2012-14, Trethewey is the Robert W. Woodruff Professor of English and Creative Writing at Emory University and is currently Mississippi's Poet Laureate. 
The program, part of the Millsaps English Department Visiting Writer's Series, included a discussion following the reading with Trethewey and award-winning author Katy Simpson Smith. Both of these Mississippi-born writers have garnered significant acclaim, and the Welty Foundation/Millsaps Partnership is very pleased share this event with the public.
Smith (shown here, photo courtesy Elise Smith) received a Ph.D. in history from the University of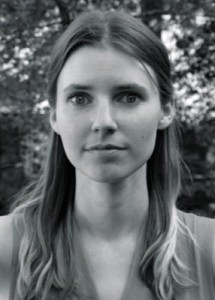 North Carolina at Chapel Hill and an M.F.A. from the Bennington Writing Seminars. She is the author of We Have Raised All of You: Motherhood in the South, 1750-1835, and the novels The Story of Land and Sea and Free Men.
Trethewey also spoke that day to teachers attending the annual Welty CEU Workshop, which will focus on her work as well as the writings of two other Mississippians who have won the Pulitzer Prize — Eudora Welty and Tennessee Williams. Welty received the award for The Optimist's Daughter in 1973. Williams received two Pulitzers, for A Streetcar Named Desire in 1948, and Cat on a Hot Tin Roof in 1955. Trethewey's award was for Native Guard in 2007. This represents a 59-year range of literary excellence.
The teacher workshop was taught by three noted scholars. Dr. Suzanne Marrs, Welty Foundation Scholar-in-Residence and Millsaps College emerita professor of English, led the Welty discussion. Dr. Austin Wilson, fiction writer and poet, taught English at Millsaps College for 33 years. He discussed the work of Williams. Dr. Michael Pickard, assistant professor of English and creative writing at Millsaps and a poet himself, discussed the poetry of Trethewey.
The teachers were in session from 8:30 a.m. to 3:30 p.m. and tour the Welty House and Garden following the workshop. Teachers registered for the workshop by downloading this Teacher CEU Workshop flier.
The centennial of the Pulitzer Prize is being celebrated this year and the Eudora Welty Foundation and Welty House and Garden, with support from the Mississippi Humanities Council, will host special events featuring The Optimist's Daughter in May.
This post is from the
archive.