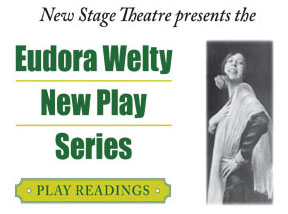 New Stage Theatre in Jackson will present a special staged reading of Glory! Glory!, co-conceived by Louis Jordan and Michael Lotus and co-written by Leslie Jordan, Linda Burgess, and William Dunlap, on Saturday, January 20, at 7:30 p.m. Dunlap is a member of the Eudora Welty Foundation National Advisory Board. With original music by Travis Howard and Danny Myrick, the play is presented in the Mississippi Plays Series, part of the Eudora Welty New Play Series.
Long before mega-churches came on the scene, the Traveling Tent Revival meeting was a spirit-filled entertainment staple of American life. This musical revisits this timeless tradition with an outrageous, over-the-top, musically-gifted ensemble of actors/performers working from a script that embraces, to one extent or the other, all of the Seven Deadly Sins (pride, anger, gluttony, greed, lust, envy, and sloth) and then some. General admission: $10.
This post is from the
archive.