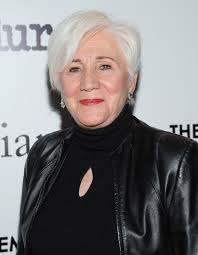 Three well-informed panels made special presentations about Eudora Welty at Millsaps College on Friday afternoon and evening, June 5. All programs took place in the Gertrude C. Ford Academic Complex and were sponsored by Millsaps as part of the Welty Biennial 12-week series of programs and exhibits.
From 1:00 to 3:00 p.m. former Welty Foundation Graduate Research Fellows, who explored the Welty Collection at the Mississippi Department of Archives and History for their dissertations, discussed their research. The Welty Fellows are Elizabeth Crews, Jacob Agner, and Ebony Lumumba. The panel was moderated by Forrest Galey of the Mississippi Department of Archives and History.
From 4:00 to 6:00 p.m. distinguished Welty scholars from around the country discussed the Welty Biennial exhibit at the Mississippi Museum of Art: Kevin Murphy and Donnie McMahand, University of West Georgia; Rebecca Mark, Tulane University; David McWhirter, Texas A&M University; Pearl McHaney and Tom McHaney, Georgia State University; and Harriet Pollack, Bucknell University. This panel was moderated by Suzanne Marrs, Welty biographer and for many years Welty Foundation scholar-in-residence at Millsaps College.
From 6:00 to 8:00 p.m. long-time Welty friends and family talked about Welty the individual and the writer. They included Patti Carr Black, former Governor William Winter,  Mary Alice Welty White; Hunter Cole, and Suzanne Marrs. The panel was moderated by Biennial curator David Kaplan.
On Saturday, June 6, in the Christian Center at Millsaps Academy Award-winning actress Olympia Dukakis headlined a staged reading of Welty's short story "Asphodel." Joining Dukakis in the case were actresses Sibyl Child of Jackson, a local theater favorite, and Brenda Currin, who appeared in the films "In Cold Blood," "Reds," and "The World According to Garp."
Earlier in the afternoon on June 6, actors from New Stage Theatre staged a dramatic reading of Welty's "Circe" at the Russell C. Davis Planetarium in Jackson. Constellations were displayed on the dome, following Circe's pleadings to the moon and the stars.
This post is from the
archive.