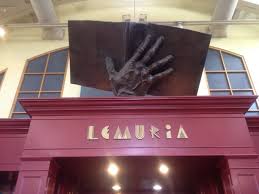 Lemuria Books, Jackson, Mississippi's renowned independent bookstore and a favorite of Eudora's, hosts a monthly book club centered on Welty— books she wrote and books by writers she admired and writers who inspired her.
Cereus Readers meet on the fourth Thursdays of the month from 12 noon to 1 p.m. in the bookstore's "dot.com building." The group will not meet in March, but interested persons are encouraged to attend the Welty Garden Party on March 27 instead. See News and Events on this website for details. Monthly programs will resume in April.
To join Cereus Readers, simply attend a meeting. For dates and the full spring schedule, visit blog.lemuriabooks.com or contact Lisa Newman at 601-366-7619.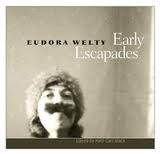 Patti Carr Black, a longtime friend of Eudora's, discussed their friendship and Early Escapades, her book about Eudora as humorist and artist, in January. Carla Wall, member of the Eudora Welty Foundation board of directors, led discussion of Eudora's close friend and mystery writer Ross Macdonald at the February meeting.
This post is from the
archive.