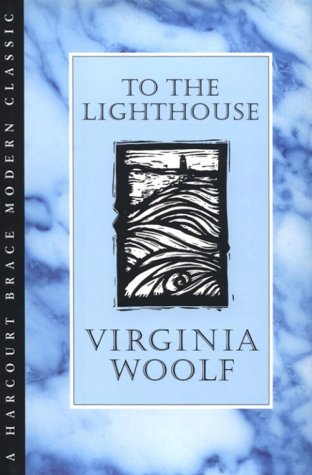 The next "installment" of the Welty At Home Virtual Book Club will begin Monday, May 1, with Suzan Harrison, professor of rhetoric at Eckerd College, leading the discussions along with Suzanne Marrs, Welty biographer and friend. Harrison is the author of Eudora Welty and Virginia Woolf: Gender, Genre, and Influence. In a letter to Woolf, Welty wrote "To me, To the Lighthouse is perfect and life-giving and yours the only inspired writing today." Welty also wrote the foreword to the 1930 publication of the new edition of To the Lighthouse.
The book club is offered on Zoom and is enjoying many participants. Programs will be held on Mondays at 12 noon CDT and last for eight weeks, excluding Memorial Day on May 29. If you have been participating in Welty At Home you receive emails with a link to the club programs, but if you are a newcomer or have not received notice of this program, please email info@eudorawelty.org. Sessions are recorded and a YouTube link to that week's program is sent on Fridays.
The schedule is shown here, and the book that will be used by the Welty House staff members, who coordinate the programs, is the Harcourt Brace paperback edition with the foreword from Welty, but any text of the book will work.
Week 1 – May 1: Foreword by Eudora Welty, pages vii to xii, plus The Window, sections I through V (pages 3 to 30)
Week 2 – May 8: The Window, sections VI through X (pages 30 to 62)
Week 3 – May 15: The Window, sections XI through XVI (pages 62 to 82)
Week 4 – May 22: The Window, sections XVII through XVIII (pages 82 to 117)
Week 5 – *OFF Monday, May 29*
Week 6 – June 5: The Window, section XIX and Time Passes, sections I through X (pages 117 to 143)
Week 7 – June 12: The Lighthouse, sections I through VII (pages 145 to 182)
Week 8 – June 19: The Lighthouse, sections VIII though XIII (pages 182-209)
This post is from the
archive.