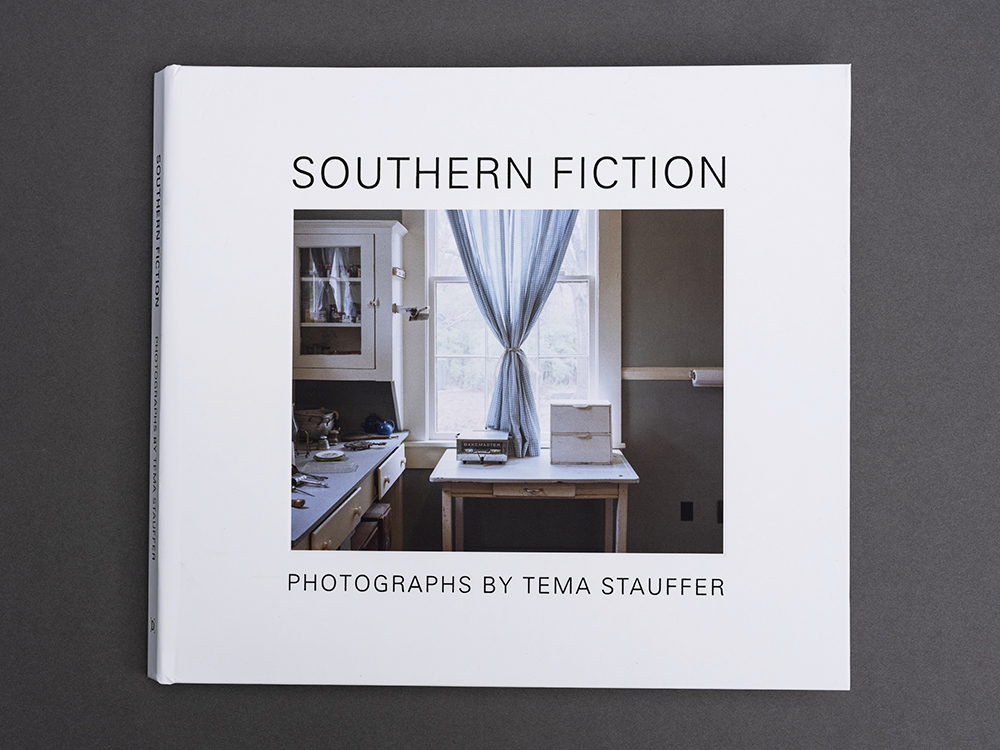 Tema Stauffer, who has produced a series of photographs on the history of Southern literature focused on its writers, will discuss her book Southern Fiction with Lauren Rhoades, former director of the Welty House & Garden, on Saturday, October 8, at 4:30 p.m. on the front lawn of the Welty House. The discussion will be followed by a book sale and signing and light refreshments and is free and open to the public. The grounds will open at 4 p.m.
Southern Fiction is based on a series of large format images by Stauffer, who traveled to Georgia, Alabama, and Mississippi to photograph settings associated with writers including Eudora Welty, Flannery O'Connor, Alice Walker, Truman Capote, Harper Lee, William Faulkner, and Richard Wright. The photographs in her new book are accompanied by essays by authors Rhoades, whom Stauffer met when photographing Welty's home, Casey Cep, and Honorée Fanonne Jeffers. The photograph on the book cover is "William Faulkner's Kitchen Curtain, Rowan Oak, Oxford, Mississippi, 2018."
Stauffer is the recipient of a Tennessee Arts Commission Individual Artist Fellowship award for Southern Fiction. She also received Small Grant Awards in 2019 and 2021 and Major Grant Awards in 2020 and 2022 for this body of work from East Tennessee State University's Research Development Committee.
Stauffer's photography examines the social, economic, and cultural landscape of American spaces. Her work has been exhibited at Sasha Wolf, Daniel Cooney Fine Art, and Jen Bekman galleries in New York, as well as galleries and institutions nationally and internationally. Her work is currently represented by Tracey Morgan Gallery in Asheville, North Carolina. She is an Associate Professor of Photography at East Tennessee State University and has previously taught at Concordia University in Montreal, Ramapo College of New Jersey, College of Staten Island, School at ICP, William Paterson University, and Toxico Cultura in Mexico City.
Read more about Stauffer and her work at http://temastauffer.com.
This post is from the
archive.