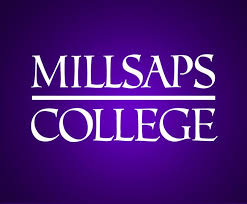 Efforts to endow the Eudora Welty Chair of Southern Literature at Millsaps College received a significant boost recently with two gifts of $500,000 each from Joe and Kathy Sanderson of Laurel, Mississippi, and the Phil Hardin Foundation. Their combined $1,000,000 is called the Sanderson-Hardin Challenge and will be used to stimulate other contributions to meet the $2.5 million goal for endowing the chair.
Both the Sanderson family and the Hardin Foundation have been generous supporters of the Welty Foundation and Millsaps College through the years.
The Welty Chair is being endowed to continue the nationally and internationally renowned work of Dr. Suzanne Marrs, professor emerita of English and the former Millsaps/Welty Foundation Scholar-in-Residence. Marrs, who retired in May 2015, continues to provide scholarly support for the Foundation and the Welty House and Garden. Marrs is being honored this spring for her career and her influential work on Eudora Welty.
The endowment will enable Millsaps to begin a national search for a preeminent scholar or writer to fill the position. For more information on Millsaps' campaign to raise funds for the Welty Chair of Southern Literature, contact: Mrs. Susan Womack, Vice President for Development Operations, Millsaps College, 601-974-1035 or Dr. Robert Pearigen, President, Millsaps College, 601-974-1001. The address for both Mrs. Womack and Dr. Pearigen is 1701 North state Street, Jackson, MS 39210.
This post is from the
archive.