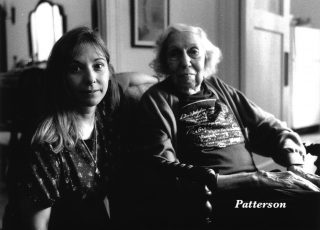 When Beth Henley interviewed Eudora Welty for a film of Eudora's beloved short story "A Worn Path" in 1994, James Patterson captured this photograph of Jackson's two Pulitzer Prize winners. See Beth Henley Thursday, March 23, at 4:30 p.m. at the Eudora Welty House as she delivers the third Bettye Jolly Lecture, moderated by Suzanne Marrs, Welty Foundation Scholar-in-Residence.
Before Beth shares her story, the audience will be treated to actors Sydney Blackwell as Meg and Michael Kinslow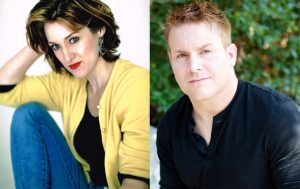 as Doc in scenes from her award-winning "Crimes of the Heart," directed by John Maxwell and produced by Peter Friedrich, assistant professor of theater at Millsaps College. Blackwell and Kinslow, directed by Maxwell, also appeared in these roles at New Stage Theatre in 2015 to inaugurate the theatre's 50th anniversary.
The Welty Foundation is pleased to have the Millsaps English Department's Visiting Writers Series co-sponsor this event, which is free and open to the public. A reception will follow.
This post is from the
archive.